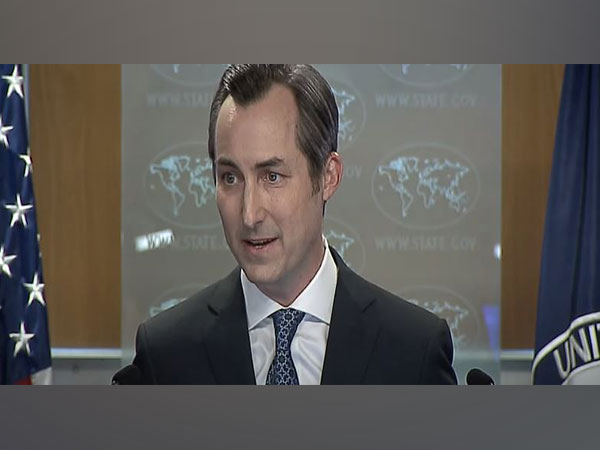 LM NEWS 24
LM NEWS 24
Wagner Rebellion: It's A New Thing To See Putin's Leadership Directly Challenged, Says US
Following the Wagner rebellion, the US said that it's a new thing to see Russian President Vladimir Putin's leadership getting directly challenged.
Responding to a media query on the US' standing on Ukraine, and Wagner, the US State Department official spokesperson Matthew Miller said, "It is certainly a new thing to see President Putin's leadership being directly challenged. It is a new thing to see Yevgeny Prigozhin… calling out that the war has been conducted essentially based on lies, which we have said previously but certainly not seen coming from Russian officials previously."
He said that everyone saw what happened over the weekend and it still remains a dynamic situation.
"I'll say in our assessment it remains a dynamic situation, it's unclear what the ultimate implications of what happened will be," Miller said on Monday.
The State Department spokesperson further underlined that Blinken had a call with the leaders of the G7, as well as those of Turkey and Poland to discuss the issue.
"Blinken had a call with the leaders of the G7 and he had a call with Foreign Minister Kuleba of Ukraine, the Foreign Ministers of Turkey and Poland," the US State Department spokesperson said.
"We continued to have discussions with our allies and partners today. we also made clear to Ukraine as we made clear in conv with our allies and partner that our steadfast support for Ukraine will remain so, no matter what happens in Russia," he said during the State Department briefing on Monday.
On Saturday, Prigozhin had agreed to depart for Belarus after a deal apparently mediated by Belarusian President Alexander Lukashenko which ended the armed rebellion, the report said. Russian Foreign Minister Sergey Lavrov said Lukashenko had suggested the deal to Russian President Vladimir Putin to help resolve the brief mutiny during a phone call on Saturday.
Earlier, the Wagner group left the Lipetsk region after its chief Yevgeny Prigozhin decided to halt his forces' march to Moscow, according to CNN citing the regional government.
"Units of PMC Wagner, which stopped the day before in the Lipetsk region, left the territory of the region," it said on Telegram.
It comes after the governor of the southern Russian region of Voronezh said Wagner units are continuing their withdrawal and forces are departing "steadily and without incident."
Earlier, on Saturday, Prigozhin said his forces have taken control of military facilities, including the airfield in Rostov-on-Don, according to CNN. Prigozhin's actions come after he accused Russian forces of striking a Wagner military camp and killing "a huge amount" of his fighters. (ANI)
Read More: http://13.232.95.176/