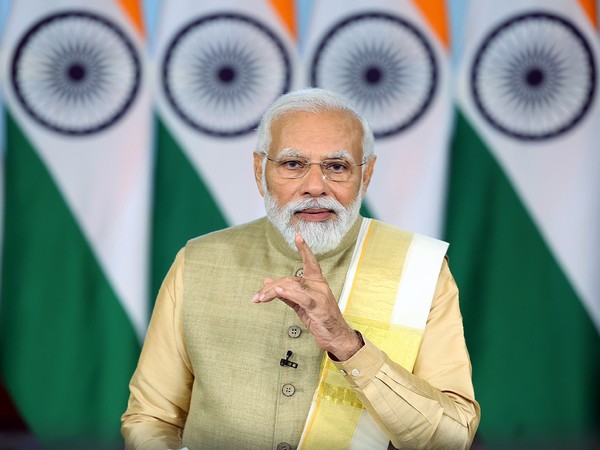 LM NEWS 24
LM NEWS 24
Want Neighbourly Relations, However…Modi On India-Pak Ties
India wants "normal and neighbourly relations" with Pakistan but it is incumbent on Islamabad to create a conducive environment free from terrorism and to take necessary steps, Prime Minister Narendra Modi said in an interview with Nikkei Asia.
PM Modi said India wants normal bilateral ties with Pakistan, adding that "it is incumbent upon them to create a conducive environment free from terrorism and hostilities. The onus is on Pakistan to take necessary steps in this regard".
India has repeatedly raised its concern over Pakistan's support to cross-border terrorism and has asserted that terror and talks cannot go together.
Pakistan Foreign Minister Bilawal Bhutto had attended the SCO Foreign Ministers' meeting in Goa earlier this month but there were no bilateral talks with External Affairs Minister S Jaishankar.
PM Modi's interview to Nikkei Asia, which is part of Nikkei, one of Asia's largest independent business media groups, has come ahead of G7 Summit in Japan, happening at a time of increasing global challenges.
During the interview, the Prime Minister also answered queries related to ties with China and spoke about India's efforts to amplify the voices and concerns of the Global South.
"India is fully prepared and committed to protect its sovereignty and dignity," PM Modi said.
A standoff erupted with China in Eastern Ladakh in the summer of 2020 following actions of the Chinese army and while talks have led to disengagement from some areas, some friction points remain.
"Peace and tranquillity in the border areas are essential for normal bilateral ties with China. The future development of India-China relationship can only be based on mutual respect, mutual sensitivity and mutual interests," PM Modi said, noting that "normalizing" the ties would benefit the wider region and the world.
PM Modi on Friday reached Hiroshima in Japan to attend the G7 Summit. India has been invited as a guest country for the Summit. India has been participating in the G7 Summit since 2003.
Asked whether India can play a mediator role in Russia-Ukraine conflict, PM Modi said his country's position on the Ukraine conflict "is clear and unwavering."
"India stands on the side of peace and will remain firmly there. We are committed to supporting those who face challenges in meeting their basic needs, especially in the face of rising costs of food, fuel, and fertilizers. We maintain communication with both Russia and Ukraine," PM Modi said, adding that "cooperation and collaboration should define our times, not conflict".
PM Modi said that Japan and India's shared values of democracy, freedom and the rule of law have naturally brought them closer.
"We now see a growing convergence in our political, strategic, security, and economic interests," he said in the interview, which was conducted partly in writing and partly in person.
PM Modi also vowed to "amplify the voices and concerns of the Global South" nations at the Group of Seven summit in Hiroshima, as he strives to "foster synergy" with the broader Group of 20. India holds G20 presidency and will host the summit later this year.
PM Modi told Nikkei Asia that he was looking forward to discussing global changes and challenges in areas such as energy, digital technology and supply chains.
"I will emphasize India's role as a reliable partner in addressing these challenges," he said, adding that India's experience would "resonate strongly at the meeting." (ANI)
Read More: lokmarg.com