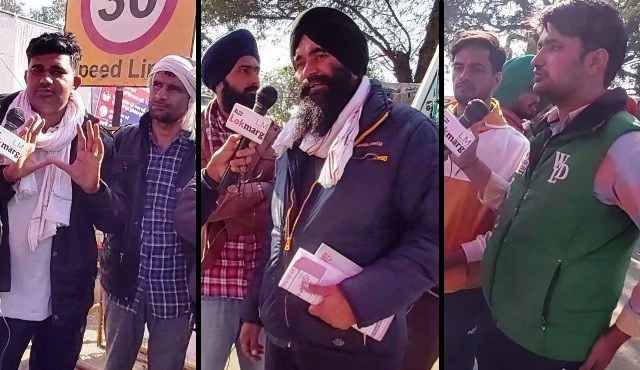 LOK ISSUES
LOK ISSUES
Watch – 'Modi Govt Has Sold Itself To Adani-Ambani'
Agitating farmers at Singhu border say their massive protests have brought the NDA government down on its knees and first they will bring down Haryana government in a few weeks, and later the Union government if their demands are not met.
Haryana farmers are also angry that their electoral support had been taken for granted by dynast Dushyant Chautala and Khattar government. They feel betrayed by political class as well as the media for portraying the kisan movement as Khalistani movement.
The farmers say the government has sold itself to Ambani-Adanis. They are confident that the government will have to take back the laws as the protesters are ready for a long haul.
Watch full video here: