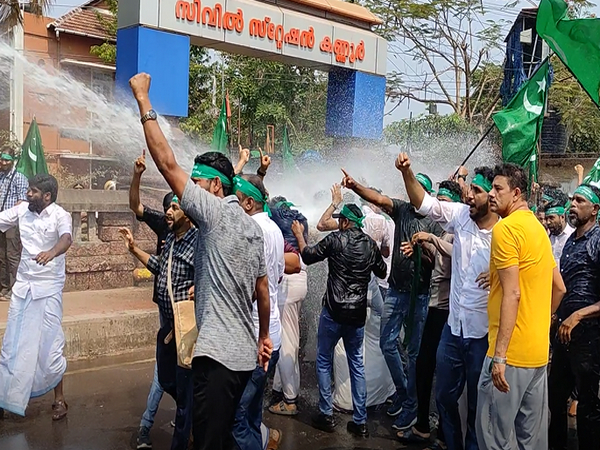 LM NEWS 24
LM NEWS 24
Water Cannons Used To Disperse Youth League's Protestors In Kannur
Police used water cannons to disperse Youth League workers marching towards the Collectorate office here against tax evasion in the state budget presented by the Kerala government.
As soon as the march arrived in front of the Kannur Collectorate, the Youth League's Kannur District Committee activists climbed the barricade, prompting the police to fire water cannons at them, police said.
Into the third week after the state budget was first presented, the protest is still on against the CM Pinarayi Vijayan-led LDF government after receiving a series of scathing attacks from the opposition parties including the BJP and Congress.
Earlier, Thiruvananthapuram MP and Congress veteran Shashi Tharoor attacking the Vijayan government termed the budget "very disapoointing."
Speaking with ANI, Tharoor said "It is an extremely disappointing budget. The Budget is unfortunately exploiting the common man. Because the government seem to have no imagination, no idea how to generate revenue."
On a separate front, former Union Minister Prakash Javdekar called it "anti-people." Javdekar's response was heavily concerned towards the provision of a price hike in petrol made in the budget.
Meanwhile, the Congress unit (KPCC) has also announced the statewide protest on February 28th against the budget terming it as "Tax Terrorism," stated a press release quoting the KPCC president K Sudhakaran.
Workers of the Congress youth wing waved black flags against CM Pinarayi Vijayan when his convoy passed in Ernakulam. Among the main concerns in the provisions of the budget highlighted by the political parties includes the refusal to roll back the tax proposals and the social security cess on fuel and liquor. (ANI)
Read More:http://13.232.95.176/