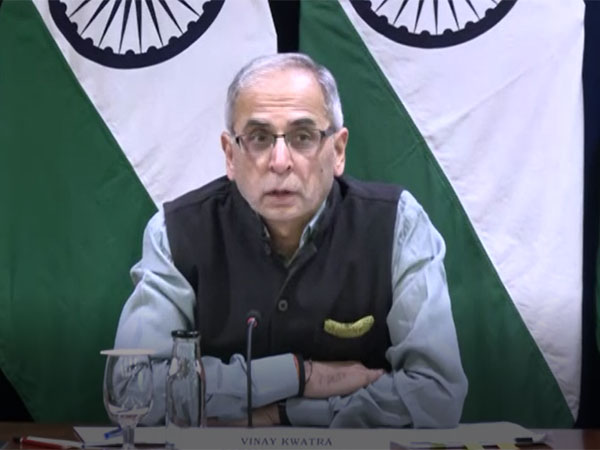 LM NEWS 24
LM NEWS 24
We Are Planning Quad Leaders Meet In Japan: Foreign Sec Kwatra
India is planning for a Quadrilateral Security Dialogue (QUAD) leaders meeting in Japan on the sidelines of the G7 Summit, Foreign Secretary Vinay Kwatra said on Thursday.
While addressing the special briefing on Prime Minister Narendra Modi's visit to three-nation countries, Kwatra said, "We are also planning Quad leaders meeting in Hiroshima with Japan's Prime Minister Fumio Kishida, President of the US Joe Biden, Prime Minister of Australia Anthony Albanese, and of course our Prime Minister Narendra Modi."
This statement came after the Quad summit, scheduled to take place on May 24 in Australia, was called off.
Australian Prime Minister Anthony Albanese on Wednesday said that the Quad leaders meeting in Sydney next week will not go ahead after US President Joe Biden cancelled his visit to Australia.
Meanwhile, in the special briefing, Kwatra further said that PM Modi is also scheduled to unveil a bust of Mahatma Gandhi in Hiroshima.
Giving details about PM Modi's Japan visit, the Foreign Secretary said that at the invitation of the Japanese Prime Minister Fumio Kishida, PM Modi will be travelling to Hiroshima, Japan tomorrow morning, May 19 to participate in the G7 Summit, where India has been invited as a guest country.
This would be the first leg of the Prime Minister's three-country visit.
"The broad terms of the G 7 Summit preferences, in particular regarding their outreach with the invited guest countries, are one-on nuclear disarmament, two-on economic resilience and three-economic security, fourth-regional issues, fifth-climate and energy, food and health and development," Kwatra said.
"There are other priorities also, such as digitization and science and technology, which would get highlighted in various sessions during the G Seven Summit," he added.
The Foreign Secretary further informed that India's participation would be structured around three formal sessions. Two of them would be held on May 20 and the third one on May 21. The two structural sessions on the 20th are the first one that relates to food, health, development and gender equality. The second session is on climate, energy and environment, and the third session on May 21 is titled Towards Peaceful, Stable, and Prosperous World.
The Prime Minister will then travel to Papua New Guinea to host the third Summit of the Forum for India-Pacific Islands Cooperation jointly with his Papua New Guinea counterpart James Marape on May 22.
In Papua New Guinea, Prime Minister will begin his bilateral engagements the next day with a call on the Governor General of the Pacific island country, which will be followed by a meeting with Prime Minister James Marape. This will be Prime Minister's first visit to that country during his stay in Port Moraspi.
Kwatra further stated that Prime Minister will also be meeting the Prime Minister of New Zealand during his stay in Papua New Guinea. This would be the first meeting between both the Prime Minister after Chris Hipkins became the new Prime Minister of New Zealand, who was sworn in earlier in January. (ANI)
Read More: lokmarg.com