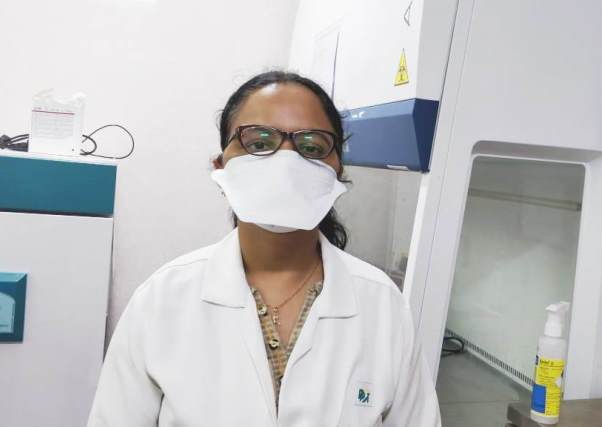 LOK ISSUES
LOK ISSUES
'Docs Are Giving Their Best, But Public Support Is Vital'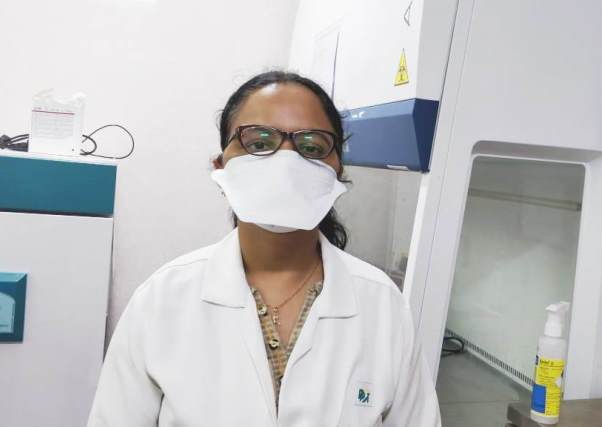 Dr Neeta Shrivastava, 37, a microbiologist in Mumbai, reveals how health workers keep tough schedule at work and then also manage household chores in the absence of house helps
I am a clinical microbiologist. Which means I handle the team that interprets the details of swab samples from the testing lab to determine whether a person has been infected by Coronavirus or not. A team from the authorised testing labs is present in various hospitals and collects the swab samples of suspect cases.
Our team has been divided into two batches and we have been asked to report to work only on alternate days. This is to ensure that if even a single staff member gets affected, it doesn't spread to the entire team. These are crucial times and we cannot take any chances.
Currently, there are only two government and six private labs in Mumbai doing the testing. Every day many people come but not everyone can be tested. It is only recently that Coronavirus test kits became available but as the cases spike we are on the verge of facing a shortage of test kits again.
We collect nearly 20 samples everyday, which are then sent to a lab. It is a time-consuming and a delicate process. Plus, a dangerous one too. We have to be very careful while handling samples. We have to wear PPEs (Personal Protection Equipment) all the time. Our team collects samples through nasopharyngeal swab that goes up the nose far back into the throat and collects mucous, saliva, and bits of cells.
The number of Coronavirus cases in Maharashtra has crossed 300-mark (as on April 1) and Mumbai units are handling a major portion of those cases. The doctors here have been giving their best, just like in any part of the world. Dr Rajesh Tope is leading the charge in Mumbai and we have been able to hold fort pretty well in the metropolis. However, it would be helpful if the citizens started listening to an acting upon the guidelines too.
We as frontline workers are scared for ourselves and our families because here is a disease that even the medical fraternity has little clue about. But doctors know how to keep ourselves calm under pressure situations. And the public on its party must understand the urgency and cooperate.
I have two kids, aged 1 and 7. It is difficult to manage work and home. Plus with the changing guidelines everyday that come from ICMR, WHO etc, means we get very little time to adapt to new situations. People with travel histories to foreign countries should be proactive in getting tested or at least letting the authorities know. Many doctors do back-breaking work at hospitals and then go back home for daily chores too, because the house helps have stopped coming. The medical staff needs to be well-protected and well-supported.
Many heart-breaking videos of doctors not being able to hug their children have been doing the rounds, but I find it difficult to keep away from my one year old girl. She needs me. I make sure I take a thorough bath after I return from the hospital, then I wash everything that I took to work with hot water, and it is only then that I touch my daughter. It is difficult but we will see through this. My 7-year old understands what is going on and cooperates better than many grown-ups.