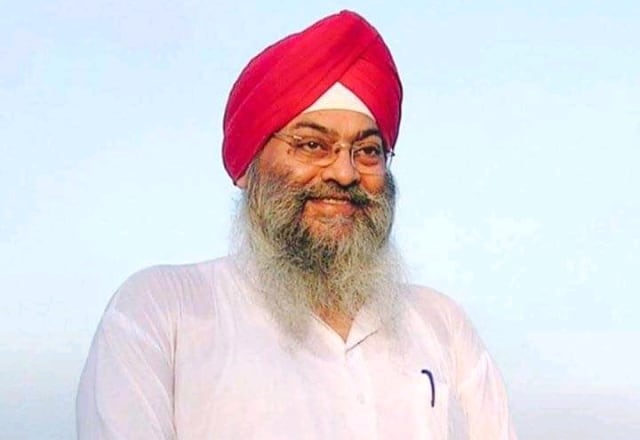 LOK ISSUES
LOK ISSUES
'We Treat Mother Ganga Poorly'
<![CDATA[
Gurbinder Singh, 63, an environmental activist from Moradabad, UP, has spent past four decades running campaigns to clean and protect his beloved 'Ganga Maiya'. "We call her mother, but we don't treat her well," he points out.
I still remember how clean the Ganga was when I was young. We used to bathe in the river every day. Slowly, as industrialization took over (and Uttar Pradesh has a high concentration of factories of various kinds), Ganga and her tributaries started getting dirtier and dirtier to the point that its biodiversity is nearly dead and it won't be too long before we completely run out of fresh clean water. 
One must travel to the source of these rivers to see what we are missing. The dolphins, otters, alligators, crocodiles and turtles that thrived in the waters of Ram Ganga (a tributary of Ganga) till a few decades ago, have disappeared. 
After the Namami Gange project was started in 2014, we have definitely seen a lot of change. During the recent ardh-Kumbh held in Prayagraj, the river was a lot cleaner than before. But these are only surface-level changes. The state government had halted operation of many polluting industrial units causing pollution and tanneries in Kanpur. We need permanent changes, which includes changing mind-sets and age-old habits of people who see a flowing river as a dumping ground of their wastes. 
We have been taught to regard rivers as mothers. We call Ganga and Yamuna as 'Ganga Maiya' and 'Yamuna Maiya', but do we really mean what we say? You don't just conserve your mother, you continuously care for her and work to keep her happy and flourishing. 
The Ganga starts getting dirty at Dhampur (Uttar Pradesh) where tonnes of effluents from sugar mills are released into the water. The condition is the same in Sheohara. Kanth tehsil sees waste (mostly bleach) from the bandage industry going into the river. Agwanpur has sugar and paper industries. Moradabad has heavy metals workshop in almost every house in the bastis near river banks. The metallic waste from these workshops consist of cadmium, cyanide, different kinds of acids make their way to the rivers. Kilns on river banks, which are used to purify brass make things worse. Besides this, effluents such as dyes, bleach from garment industries which are mushrooming all over the region are very common. 
For nearly four decades, I have run campaigns to keep Ganga and its tributaries clean. I have worked in close coordination with Worldwide Fund (WWF) to see how lifestyles of local people affect their environment and I realized that the general population can't do much until they are given better employment options and treated with dignity.
If we want to revive our rivers, we have to revive our common populace first and work in tandem to find solutions. The land mafia, the sand mafia, the over-population, mountains of waste,  all kinds of pollution, that pose a threat to our environment need to be tackled very swiftly and strongly. The government has to find the root cause of river pollution and find a solution.
Some officials associated with the Namami Gange project, plus officers at Public Works Department (PWD) as well as the District Magistrate of Moradabad are taking a keen interest in improving the state of our rivers. They hold regular meetings with us, but we hit a roadblock, when it comes to changing mindsets and old habits. However, the positive news is that many people are waking up to environmental concerns because of water shortage in their homes and many people now want to be involved with our Moradabad Nagrik Samaj. 
While talking with representatives from the Namami Gange project we also make it a point to introduce them to new state-of-art as well as traditional methods of cleaning rivers We are highly influenced by the work of Balbir Singh Seechewal (Seechewal literally means 'the one who nourishes') who was awarded the Padmashree by the government in 2017.  
Seechewal Ji, a 57-year-old Nirmala saint, spearheaded a campaign against river pollution in Punjab. He spread his message of self-help in taking care of the environment and quoted instances from Gurbani, where emphasis has been laid on keeping the environment clean. The message has found a lot of takers. Along with the help of locals, he resurrected the 110-miles long Kali Bein rivulet. It is believed that Guru Nanak attained enlightenment after taking a bath in this rivulet. Kali Bein now has a flourishing biodiversity. If he can do it, we can do it too.