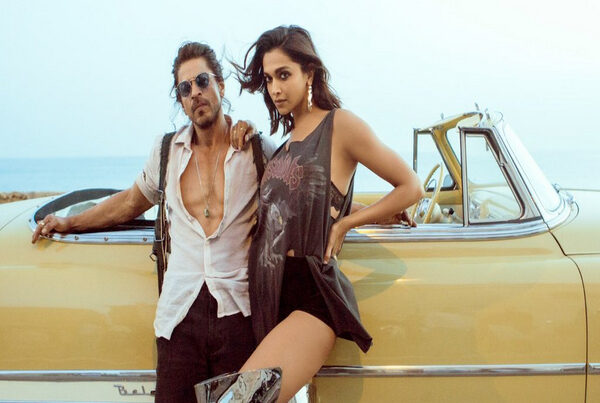 LM NEWS 24
LM NEWS 24
We Have A Beautiful Relationship: Deepika On Pairing With SRK
Ahead of the highly anticipated release of Shah Rukh Khan starrer 'Pathaan', the film's female lead Deepika Padukone recently spoke about how her magical pairing with SRK has always managed to deliver a blockbuster.
Deepika made her Bollywood debut in 2007 alongside the superstar in 'Om Shanti Om'. Following that she again worked with SRK in 'Chennai Express' and 'Happy New Year', with all of the films proving to be successful at the box office.
Now, with 'Pathaan' set to release on January 25, in a video shared by the movie's production house, Yash Raj Films, Deepika said, "Shah Rukh & I have been very lucky to have had the opportunity to work in some incredible movies starting with 'Om Shanti Om'! I'm collaborating with my most favourite co-star Shah Rukh. We have a beautiful relationship and I think the audience always see that in the movies that we do."
Speaking about their on-screen chemistry and the work they have put into the upcoming action-thriller, she continued, "Well, he and I can both take credit for that. Again he was also on this intense diet and exercise. So, he and I can both take credit for the work we have put individually. But at the end of the day, it is the team that you work with."
"Whether it is the director (Siddharth Anand) and his vision or it's the cinematographer (Satchith Paulose) and how he is envisioning lighting us, whether it's the stylist (Shaleena Nathani) – how she envisions these characters, whether it is your hair and make-up team. So, it's your entire team that sort of comes together, so sure you can put in the work and do the best you can but you also have incredible world-class professionals who come in and make us look the way we do!" added Deepika.
For Deepika, 'Pathaan' is a very special film in her filmography. She will play the role of a ruthless spy and will be seen pulling off jaw-dropping action sequences.
"The character that I am playing in this movie is extremely exciting, it is something that I haven't done before and even the movie – just this kind of spy thriller, an out-and-out action movie is something I haven't done before," she siad.
'Pathaan' is part of Aditya Chopra's ambitious spy universe and stars SRK, Deepika and John Abraham. The adrenaline-pumping film will come out in theatres in Hindi, Tamil and Telugu. (ANI)
Read more: http://13.232.95.176/