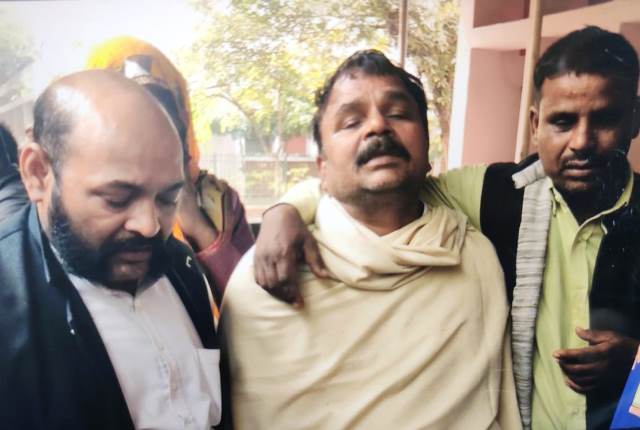 LOK ISSUES
LOK ISSUES
'We Lost Our Child To Delhi Communal Riots, Save Others'
Rahul Solanki, 25, an engineer, was allegedly shot by a violent mob in Karawal Nagar area in Northeast Delhi. His uncle Sanjeev S Solanki recounts how police inaction was responsible for their loss
Ours is the only Hindu house at a Muslim-majority locality in Karawal Nagar. We always wanted to relocate as many Hindus of the locality sold their houses over a period of time and moved. We remain the only Hindu family there. It seems we failed to sell our house in time and it is too late now.
The tension in Karawal Nagar began from Sunday. There were incidents of stone pelting in the neighborhood and some violent clashes between pro- and anti-Citizenship Act groups. There was no police presence in our area and possibly that emboldened the miscreants.
We were cautious as we are the only Hindu family in the area. On Monday, when Rahul went to his job, we saw escalation of violence near our area on news channels. The family called him and asked him to be home early and stay safe.
When Rahul reached home, we heaved a sigh of relief. But after a few minutes, he went out to buy grocery from a nearby shop and a few gunshots were heard. We were informed that Rahul had been shot by a group of protesters from close range. We rushed to the spot and took him to GTB (Guru Teg Bahadur) hospital where he was declared dead. His father and mother are inconsolable.
What was the fault of Rahul? He was not part of any protest, he was targeted because of his religion. He had no political affiliation. He was just a breadwinner for his family. We had high hopes from him and were planning to fix his marriage soon.
Over last two days every time we heard commotion outside our house, we called at police control room for help and reassurance. But there was no response. Police came only after Rahul was killed. What good is this force now for us?
We don't want any violence; we don't want any revenge; we have lost a son and; we don't want others to face what we are facing today. But justice should be delivered to us.
I appeal our politicians to come out of their houses and visit the affected areas. All of them should witness what happened to us and call upon people not to indulge in violence. They were out making speeches during election campaigning. Where are they holed up now when the vote needs them?
Common people have little to do with CAA or NRC. Rahul was targeted because police presence was not there. There shall be no space and no support for violent protests in the country. Why can't the police shoot back to those who are shooting at innocent residents? What is stopping them? I feel Delhi needs rule of an iron hand to deal with such murderous mob. Or else many more innocents will die.