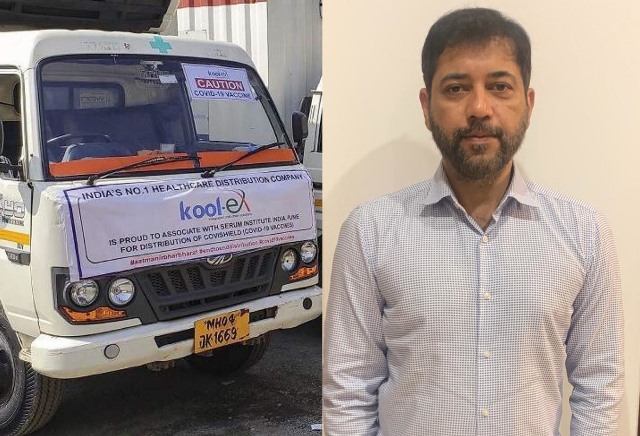 LOK ISSUES
LOK ISSUES
'We Moved 1.1 Cr Vaccine Doses In A Day, It Feels Great'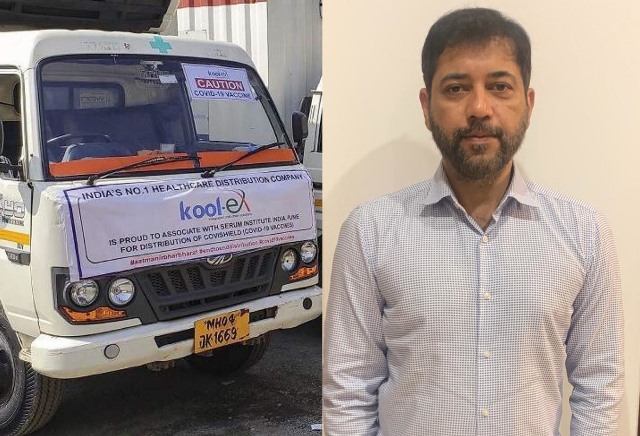 Kunal Subhash Agarwal, co-founder of Kool-ex, the first logistics company assigned to transport Covid-19 vaccines, talks about the proud consignment and the challenges it entails
In the last 30 hours, we have transported 1.1 crore Covid-19 vaccine vials to their destinations. The last three days, since we were assigned the task of transporting the vaccines, have been super busy. But it feels great to be a vital cog in the national vaccination machine.
We have been in business as a pharma distribution company for a decade or so and transporting similar cargo across the country. So, while in terms of work this is business as usual, several facts make this moment unique.
First, we have not seen a pandemic of this volume in our lifetime. India has been one of the worst hit countries but also one of the first few to fight back with an indigenous immunization programme. The scale and geographical diversity of our country makes it even more challenging and special. Therefore as a service to the nation, to our countrymen, this is both an emotional and proud moment for us at Kool-ex.
Today, when the first batch of trucks was getting flagged off, we did a small ceremony of sorts to cherish it as a memory in future. The national Tricolour was placed on the trucks and having secured the permission from the police to film the event, we shot some videos to share it on social media too.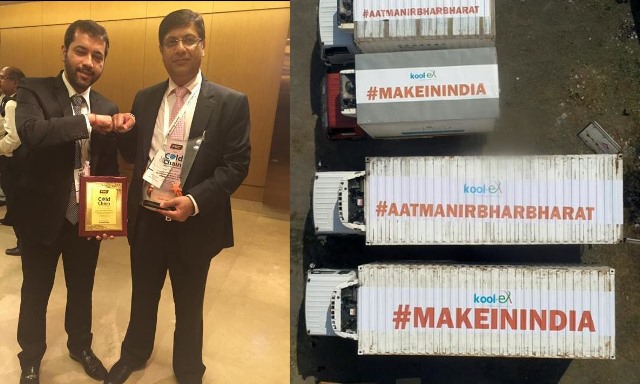 Here, I would like people to know how a pharma distribution company operates in contrast to a non-pharma cargo service. First, we are part of a cold chain logistics, which essentially means moving goods in a temperature-controlled set-up, unlike carriers in the movers & packers category. Then in the cold chain, there are two segments: pharma and non-pharma. The non-pharma segment comprises supplies such as dairy products, perishable food items, yeast, even blood.
The pharma segment is mainly restricted to medicines or vaccines that also require a temperature-module during transportation. As it involves saving lives, the quality-control measurement in the pharma supply are much more stringent than other cold chain carriers, even though the vehicles used are similar.
For example, all our trucks are fitted with sensors that tell you live temperature across India. We have a monitoring cell that screens each and every truck, their temperature and movements through GPS devices. We also have door-open sensors linked to the monitoring unit, so that we know if a door has been opened, and for how long. So basically, it is a tech-enabled fleet.
To maintain such operations is not an easy task. A pharmaceutical company will never work with a company that is dealing with anything non-pharma for the risk of contamination. So even if someone has used a truck for food and it comes in for loading it will get rejected.
Incidentally, I have realised that keeping such strictly-monitored operations is an easier task than managing the media in our country. Ever since the news hounds got the wind of our work, we were flooded with calls from all corners. And I knew not how to manage their queries.
As told to Mamta Sharma