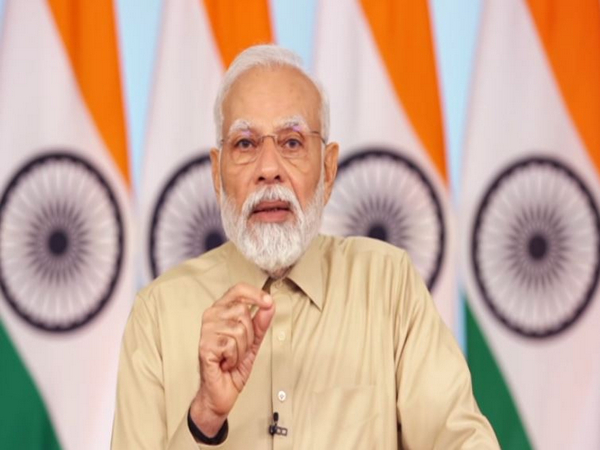 LM NEWS 24
LM NEWS 24
We Must Be Ready To Prevent, Prepare, Respond To Next Health Emergency: Modi At G-20
Prime Minister Narendra Modi on Friday urged the citizens to be ready to prevent, prepare and respond to the next health emergency.
In a video message at the G20 Health Ministers meeting being held in Gujarat's Gandhinagar, PM Modi said, "This is especially important in today's interconnected world. As we saw during the pandemic, health issues in one part of the world can affect all other parts of the world in a very short time."
The G20 Health Ministers' meeting under India's G20 Presidency is being held in Gujarat's Gandhinagar from August 17-19. Notably, India assumed the presidency of the G20 on 1 December 2022.
While explaining the importance of holistic health, he said that the global celebration of the International Day of Yoga is a testament to the universal desire for holistic health.
He further noted that Gujarat is an important step in establishing the World Health Organization (WHO) Global Center for Traditional Medicine in Jamnagar.
"The holding of the WHO Global Summit on Traditional Medicine, along with the G20 Health Ministers meeting, will intensify efforts to harness its potential. It should be our joint effort to build a global repository for traditional medicine," he added.
PM Modi further said that health and the environment are organically linked. He added that clean air, safe drinking water, sufficient nutrition, and secure shelter are major factors of health.
"The steps taken to address the threat of Anti-Microbial Resistance are also commendable. AMR is a grave risk to global public health and all pharmaceutical advancements so far. I am also glad that the G20 Health Working Group has prioritized 'One Health'."
He emphasized that the vision of "One Earth, One Health" envisages good health for the entire ecosystem, including humans, animals, plants and the environment. "This integrated view carries Gandhiji's message of not leaving anyone behind," he said.
Additionally, he stressed the digital solutions and technological innovations to make our efforts equitable and inclusive. Nowadays, people from far and wide can receive quality care through tele-medicine.
"India's national platform, e-Sanjeevani, has facilitated 140 million telehealth consultations to date. India's COWIN platform successfully facilitated the largest vaccination drive in human history. It managed the delivery of more than 2.4 billion vaccine doses and the real-time availability of globally verifiable vaccination certificates," he said.
Such global initiatives on digital health will bring together various digital health initiatives on a common platform.
"This initiative will allow countries in the Global South to close the gap in healthcare delivery. It will take us one step closer to our goal of achieving Universal Health Coverage," PM Modi added. (ANI)
Read More: http://13.232.95.176/