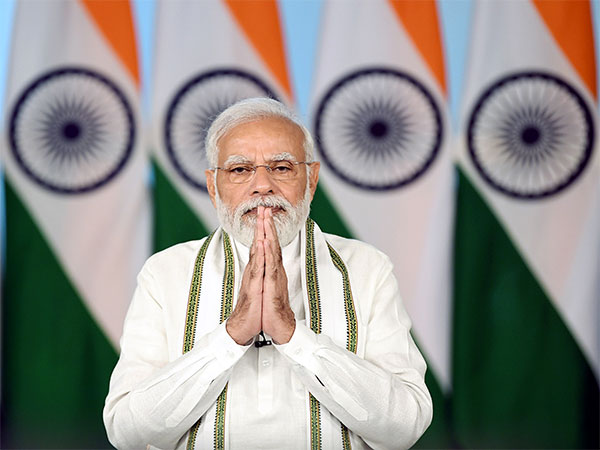 LM NEWS 24
LM NEWS 24
We Stand In Solidarity With Israel: Modi
Expressing solidarity with Israel over the rocket strikes launched by Hamas, Prime Minister Narendra Modi said on Saturday that India's thoughts and prayers are with the innocent victims and their families.
This comes after a barrage of rockets slammed into southern and central Israel on Saturday morning after Hamas launched a surprise attack.
"Deeply shocked by the news of terrorist attacks in Israel. Our thoughts and prayers are with the innocent victims and their families. We stand in solidarity with Israel at this difficult hour," PM Modi posted on X (formerly Twitter).
Naor Gilon, Israel's Ambassador to India said that the "situation is not normal" but "Israel will prevail".
"Thank you@PMOIndia. India's moral support is much appreciated. Israel will prevail," Israel envoy posted on X.
According to the latest developments, at least 22 people have been killed in the attack and over 300 people are wounded, with over 70 being seriously injured, The Times of Israel reported.
Following the attacks, the Indian Embassy in Israel on Saturday issued an advisory for its nationals, requesting them to remain vigilant and observe safety protocols.
"In view of the current situation in Israel, all Indian nationals in Israel are requested to remain vigilant, and observe safety protocols as advised by local authorities. Please exercise caution, avoid unnecessary movement and stay close to safety shelters. For additional information, please see the Israeli Home Front Command website (https://www.oref.org.il/en or their preparedness brochure. In case of an emergency, please contact us at +97235226748, or leave a message a cons1.telaviv@mea.gov.in. The Embassy personnel remain at your disposal for any further guidance," the advisory read.
Naor Gilon, Israel's Ambassador to India, appreciated the support of the people of India, adding "We stand firm in the face of terrorism."
Hamas has also claimed to have kidnapped five IDF soldiers, however, IDF has not yet spoken on the report, according to The Times of Israel
Israel has already declared a state of war in the country after infiltration by Hamas fighters and missile attacks from Gaza.
The Israel Defence Forces launched Operation 'Iron Swords' in response to Hamas's surprise attack on Israel, the Times of Israel reported. IDF is striking Hamas targets in Gaza.
The Israeli military is fighting Hamas terrorists in different locations in Southern Israel near the border with the Gaza Strip, including the towns of Kfar Aza, Sderot, Sufa, Nahal Oz, Magen, Be'eri and the Re'im military base, The Times of Israel reported. (ANI)
Read More: https://lokmarg.com/