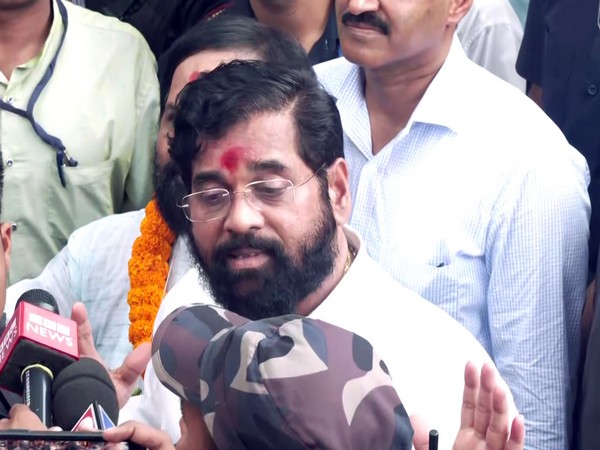 LM NEWS 24
LM NEWS 24
We Will Give Maratha Reservation In 2 Phases: Shinde
After the Maratha reservation meeting held today, Chief Minister Eknath Shinde said that the government has formed an advisory board under the leadership of various retired Judges to look into the matter.
Addressing the press conference after the meeting, CM Shinde said "We have formed an advisory board on the subject of Maratha reservation under the leadership of retired Justice Bhosle, retired Justice Gaikwad and retired Justice Shinde. This advisory board will give suggestions to the government in the matter related to keeping Marathas in the Supreme Court as to what can be done regarding Maratha reservation. Along with this, we will also collect empirical data with the help of the Backward Classes Commission in the entire state. So that we can tell the Supreme Court in the curative petition that is pending that how backward the Maratha community is."
In the crucial meeting, Chief Minister Eknath Shinde, BJP ministers Chandrakant Dada Patil, Radhakrishna Vikhe Patil, Minister Shambhuraj Desai, Dada Bhuse from Shiv Sena Eknath Shinde faction, Minister Dilip Walse Patil from Nationalist Congress (Ajit Pawar faction) were present today.
Manoj Jarange Patil, who works as a coordinator for the Maratha Morcha, is on a hunger strike unto death demanding reservation for the Maratha community.
Speaking on this, CM Shinde said "Tomorrow representatives from Manoj Jarange Patil will meet members of the Cabinet Sub-Committee for Maratha Reservation for further discussions. We will give a message through the Divisional Commissioner to Manoj Jarange Patil. I request Manoj Jarange Patil to call off his indefinite hunger strike as we are working on what his demands are."
"In the first report submitted by the Justice Shinde committee, over One Lakh Marathas have been identified with valid proof which can be considered for giving them reservation. We will give reservations to the Maratha community in 2 phases, one through the Kunbi Caste Certificate and the other in general to the Maratha community on the basis of economic backwardness which will stand legal scrutiny," he added.
Further, CM Shinde also mentioned the shortcomings in the efforts made by previous governments to get Maratha reservation passed.
"At one time, the government of Devendra Fadnavis gave reservation to the Maratha community and all the people together proved that the reservation was legally correct in the High Court and later when the matter went to the Supreme Court, the Supreme Court found shortcomings in it and was rejected. Today I do not want to do politics on this matter, but it is true that when this matter went before the Supreme Court, it found negligence on the part of the government of that time (Uddhav govt) in many matters, which was necessary after the repeated demands of the Supreme Court," CM Shinde said.
He emphasized that his government is now following up on the curative petition pending in the Supreme Court and trying to make the Apex Court understand as to how Maratha reservation is completely right from the point of view of the law.
He also targeted the people inciting violence in the name of the Maratha reservation and said that due to some people creating arson, fingers are being raised on the entire movement. "Those who are involved in violence should also keep in mind that it also harms the Maratha society and their families will also suffer due to it," he added. (ANI)