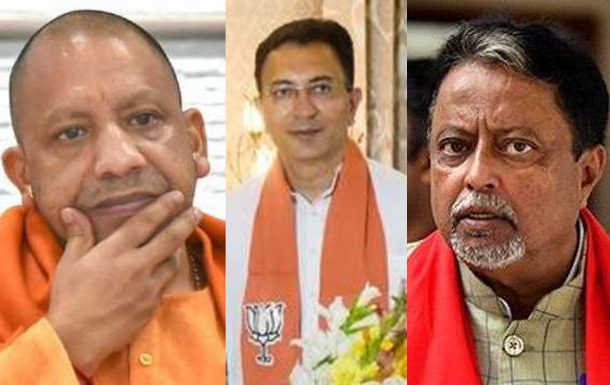 THEBUZZ
THEBUZZ
High Stakes In UP; Turncoats & Apt Quotes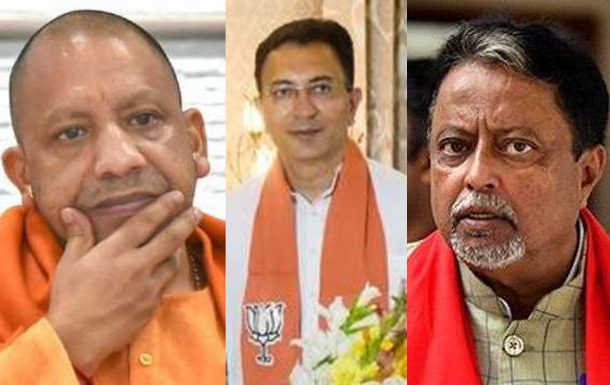 As the dust settles on BJP's humiliating defeat in West Bengal Assembly elections and less than satisfactory results in southern states of Kerala and Tamil Nadu, the party brass seems to be in a huddle. Having lost Maharashtra in end-2019 and two of its oldest allies – Shiv Sena and Shiromani Akali Dal – thereafter, he humbled saffron outfit now does not want to leave anything to chance for the next round of Assembly battles in Punjab and Uttar Pradesh which are due around March next year.
Thanks to the statewide mass protest against Central Farm Laws in Punjab, party managers know their prospects in the rich border state are bleak for several years to come. Thus their focus now is on the politically important and the largest Indian state of Uttar Pradesh. And the indications are not exactly cheerful.
The party's sombre performance at the just-concluded panchayat polls in the state has sent alarm bells ringing in Delhi headquarters. Add to this an internal political audit by party general secretary BL Santosh which raised two major concerns: state government's dismal showing in handling the Covid-19 situation and the cadre's discontent with CM Yogi's leadership. This week therefore saw chief minister Yogi Adityanath visiting New Delhi, and holding closed-door meeting with Amit Shah on Thursday and with Narendra Modi the following day.
Nevertheless, in spite of the decline in popularity in his own party, the monk chief minister still enjoys a strong backing from the RSS leadership. Any change in the state leadership at this juncture may therefore prove self-destructive for the BJP. Amid this tricky balance of power, Modi-Shah team is scouting for a middle path. Watch this space for a follow-up of the pregnant politics in Uttar Pradesh in the days to come.
Win Some Lose Some
Barely a day after the BJP panelists were gloating over the party's pull on various TV channels in the wake of senior Congress leader Jitin Prasada joining the saffron camp, came a grim reminder. Party national vice-president Mukul Roy re-joined Trinamool Congress with his son (and two-time MLA in Bengal Assembly) Subhranshu Roy. With this change of scene, the joke was now on BJP.
Meanwhile, a claim made by BJP (formerly Congress) leader Rita Bahuguna about Sachin (Pilot) being in touch with also fell flat. The Rajasthan leader came back with a repartee to counter the claim. "She must be talking about Sachin Tendulkar," Pilot told media personnel, even as social media ridiculed Ms Bahuguna for pulling a publicity stunt to stay in news.
A Consolation Prize For BJP
Not everything went against the Bharatiya Janata Party this week. Party star panelist on TV had one up on its arch-rival Congress spokesperson in a debate on Thursday that went viral on social media soon after. While debating the Yogi Adityanath visit to Delhi, the Congress panelist repeatedly addressed the UP chief minister as Ajay Bisht (his name before initiation into Gorakhpur Matt). To anchor's query, the Congress spokesperson retorted: "This name was given to him by his loving parents. Why should anyone have an objection to this?"
When his turn came to reply on upheaval in Uttar Pradesh BJP, Sambit Patra called them baseless rumours. "I wonder who is informing such false news to Ms Antonio Maino (Sonia Gandhi's birth name)." The satire was not lost on the anchor who asked Patra, "So, now you are not addressing Ms Sonia Gandhi…" Patra was quick to shoot back: "The name was given lovingly by her parents. Why should anyone have an objection to this?"
Watch the video here: