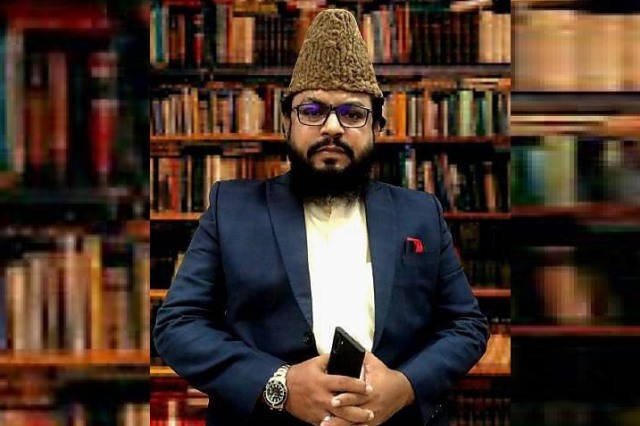 LOK ISSUES
LOK ISSUES
'What Rushdie or Nupur Did Is Shameful… So Is Violence Against Them'
Mufti Manzur Ziyaee, an Islamic scholar in Mumbai, says Muslims should condemn all acts of hatred and violence in equal terms
The recent violent attack on Salman Rushdie in the US has become a major talking point. The writer had made disparaging remarks against Prophet Muhammad (SAWS) in his book The Satanic Verses. Closer home, we have seen calls for violence against former BJP spokesperson Nupur Sharma over similar charges. I see both cases as different sides of the same coin. Both these persons willfully and knowingly denigrated the revered Prophet (SAWS) through their acts, which must be condemned.
However, I maintain that any act or call of violence against them is also equally condemnable. No one has the right to issue a Fatwa, or physically harm them. Such form of violence has no place in either a civil society or in Islam. Let me explain.
Except for the matters related to family, marriage and personal relations, Islamic law does not hold in a country that has an established constitution. Islam never allows anyone to take the law of the land in their hands. Penal actions must fall under the purview of the constitutional order.
Second, a Fatwa is not a Huqm (decree), it is merely a Raay, an opinion, which can only be offered by a Mufti, a legal expert in Islam. The confusion over such matters among Muslims and non-Muslims must be cleared by our leaders and opinion makers. The socio-cultural fabric of this country is a valuable asset and lately there have been attempts to harm it. Religious and political leaders must push back such vested interests.
Muslims need to condemn each and every act of hatred with equal force. Be it lynching of innocents in India or an attack on a writer in the US, killings in Udaipur and Amaravati or elsewhere. Only when each such act is equally condemned, will we have the moral right to demand justice and representation.
From being born in Bihar's Munger district, raised and educated in Kolkata, I have travelled nearly half the world and worked continuously for harmony and peace through various fora. In this long journey, from what I learnt and experienced, I can say that Indian culture and Constitution are this country's real strength; we have to build the nation on these two foundations.
The country is currently passing through a challenging phase. There is little doubt that Muslims have faced injustices; their youth have been put behind bars under TADA and UAPA over political vendetta by all parties. But instead of heeding to hate calls, Muslims must educate themselves and hold faith in the Constitution given to us by Babasaheb Ambedkar. They must strive for justice and representation in public life. Hatred will only take us back to medieval era.
(The narrator is founder of the All India Ilm-O-Hunar Foundation and chairman of International Sufi Caravan)
As told to Abhishek Srivastava