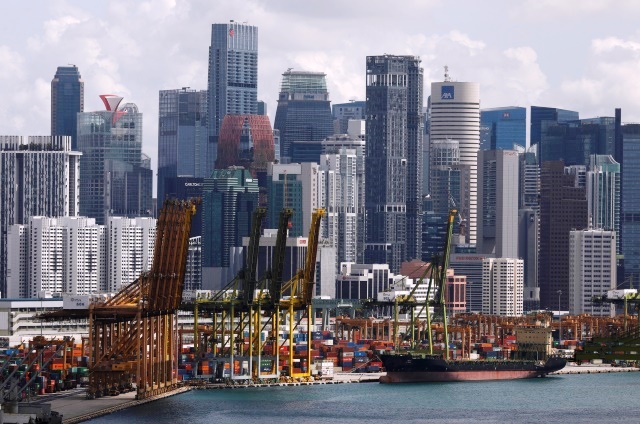 LM NEWS 24
LM NEWS 24
Why Are Singapore Manufacturers Moving To India?
By Lee Kah Whye
Singapore is well-known for being an easy place to do business. Among the factors that play to the city-state's advantage is an attractive tax system, an extensive network of tax treaties, ready availability of quality human capital, geopolitical stability, accessibility to financing, connectivity to the rest of the world, and good infrastructure.
Singapore also has a significant Indian diaspora, and it is therefore no surprise many Indian businesses have established bases in Singapore. According to the Indian High Commission in Singapore, about 9,000 Indian companies are registered in Singapore.
Notable Indian firms such as Tata Group, Mahindra & Mahindra, Reliance Industries, Adani Group, Infosys and Wipro all have bases in Singapore. India and Singapore have enjoyed a robust trade relation for many years.
For the fiscal year 2021-22, bilateral trade stood at USD 30.11 billion. Singapore is India's 6th largest trade partner with a share of 2.9 percent of India's overall trade. Whereas India is Singapore's 12th largest trade partner with a share of 2.3 percent in Singapore's overall trade.
India FDI (foreign direct investment) inflows for 2021 to Singapore stood at USD 18.41 billion while FDI equity inflows to India from Singapore reached USD 15.87 billion during FY2021-22. Cumulatively, Singapore is the 2nd largest investor in India with USD 140.99 billion invested in India from April 2000 to September 2022.
The top sectors attracting FDI Equity inflows from Singapore are the services sector, computer software & hardware, trading, telecommunications, and drugs & pharmaceuticals. Another sector that is set to attract more investments from Singapore is manufacturing.
India has been attracting more manufacturers to its shores since 2014 when Prime Minister Narendra Modi launched the "Make in India" campaign to put India prominently on the global manufacturing map and, in turn, facilitate the inflow of new technology and capital, while creating millions of jobs.
To this end, the government has made it easier for foreign companies to operate in the country. Between 2016 to 2019, India vaulted from 130th place to 63rd place out of 190 countries in the World Bank's Ease of Doing Business Index.
India aims to further raise the manufacturing sector's share of gross domestic product to 25 per cent by 2025, from 16 per cent now.
Of late, India has been attracting such companies as Apple, Samsung, Kia, Boeing, Siemens, and Toshiba to shift a significant amount of their manufacturing activity to India. Some of these re-locations have been prompted by COVID-era supply chain disruptions and geopolitical tensions.
Singapore companies which used to mostly manufacture their products in neighbouring Southeast Asian countries and China appear to be doing the same.
Among Singapore firms that have shifted their operations to India are contract manufacturers who support and supply larger large multinational corporations (MNCs), some of whom have re-located to India.
Enterprise Singapore (EnterpriseSG) has been playing a part in helping Singapore firms establish themselves in India to benefit from the opportunities available to them in India due to policies favourable to manufacturers as well as its general economic outlook.
Enterprise Singapore is a statutory board under the Ministry of Trade and Industry of the Government of Singapore. Its aim is to support the development of Singapore's small and medium enterprises, upgrade capabilities, and help them innovate, transform, and internationalise.
In 2022, the number of Singaporean firms that worked with EnterpriseSG to enter India increased by more than 40 per cent compared to pre-pandemic 2019. Manufacturing was among the top three sectors represented in these companies, alongside information and communications and professional services.
Among the beneficiaries of the influx of MNCs to India is Singapore's The Hub Engineering which has a subsidiary Reliable Hub's Engineering India.
Reliable Hub's Engineering makes and distributes equipment for retail and food services – such as shelves and billing counters and supplies many big brands, including foreign entrants such as Mr DIY, Skechers and Miniso.
Turnover increased almost five-fold from 148 million rupees (USD1.8 million) in 2018 to 723 million rupees (USD8.8 million) in 2022.
Its managing director Ranjit Yadav told Singapore's Business Times that in the past many foreign companies needed a local partner to enter India and there was a cap on foreign ownership. However, today, 100 per cent FDI is allowed for firms in most types of manufacturing.
Though Reliable Hub's Engineering is an end-manufacturer, Ranjit said suppliers can also gain from the expansion of manufacturing MNCs in India.
As part of efforts to keep manufacturing in India, the government imposes high customs duties on imported components. This means manufacturers based in India have an incentive to find local suppliers and thus lower their costs, he said.
EnterpriseSG has been working with Indian agencies, for example, the Confederation of Indian Industry (CII) to help Singapore firms capture opportunities to expand in India. Last October, it partnered CII to bring 19 Indian corporates to Singapore for the Industrial Transformation Asia-Pacific event, where business matching sessions were held.
Tamil Nadu, India's most industrialised state, has been a focal point for Singapore manufacturers and EnterpriseSG. It is home to fast-growing manufacturing clusters with about 39,000 registered factories.
Said G. Jayakrishnan, executive director at EnterpriseSG, "Given the vibrant manufacturing sector in Tamil Nadu, EnterpriseSG is also actively working with Singapore companies to pursue manufacturing projects in the state." (ANI)
Read More: lokmarg.com