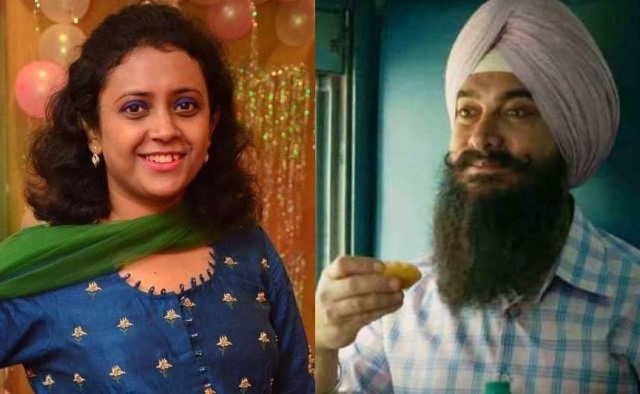 LOK ISSUES
LOK ISSUES
'Why I Support The Call To #BoycottLaalSinghChaddha'
Shobhamoti Day, a resident of greater Noida West and a movie buff, explains why she is not going to watch Laal Singh Chaddha
There is a reason why #BoycottLaalSinghChaddha has been trending on social media of late. There is anger among movie-lovers against Aamir Khan and his public posturing, either through his movies or speeches on various TV programmes. Seemingly, Aamir has projected himself to be a forward-looking, secular being who is taking up social causes but the reality is far from it. And his time is up.
I will only raise two instances here to prove my point. First, if you remember his statement a few years back where he said the intolerance in India was growing and he was alarmed by several incidents. During that time there was a wave of similar statements by political leaders and Left intelligentsia.
Many people saw it as a smear campaign against the BJP which was the ruling party in power then. However, Aamir wanted to ride the ongoing wave and gain traction, which many film stars do to stay in news. So, he joined the so called 'secular bandwagon' which sought to project India as an Islamophobic nation. Very smartly, he attributed this view to his now estranged wife, a Hindu.
Now, when the tide has turned and his own movie is facing boycott calls, he has changed tack. Aamir is now saying he loves his country. This is hunting with the hounds and running with the hare.
ALSO READ: 'Why Waste Time On A Remake, When Original Is Available'
The second point: In several of his movies, he has ridiculed Hindu beliefs and deities. Although he was not the director of these movies, everybody in filmdom knows Aamir has a big say in most movie sequences where is he acting. When he was confronted about his stand on Hindu sentiments, the superstar defended it by saying he was only trying to expose the fallacies of the religion.
I want to ask him if he has similar motives about other religions too. All religions have certain oppressive and obsolete practices. Take for example, some Islamic medieval practices like triple talaq, female genital mutilation, polygamy etc. I have never heard Mr Aamir Social Worker Khan to raise his voice against these practices, either in any of his movies or public speeches. Are all those moral platitudes restricted to the majority community only?
Of course, Aamir Khan is entitled to his opinion and choice. We too have the choice to watch or boycott his film. Simple. In a modern world, banning a book or movie is not the answer; if the readers and audience choose to reject them, the message is delivered. And it will set an example for others in the Hinduphobic club too. Freedom of expression and freedom of choice is not a one-way street.
During one of the episodes in 'Satyamev Jayate' Aamir Khan had said something like: "One glass of milk poured on a religious idol costs ₹20. If the same is offered to poor children, it will feed them with nutrition." I completely agree with Mr Khan on this score. One movie ticket at a multiplex costs me ₹500. I will save that money to provide a few meals to the poor.
As told to Deepti Sharma