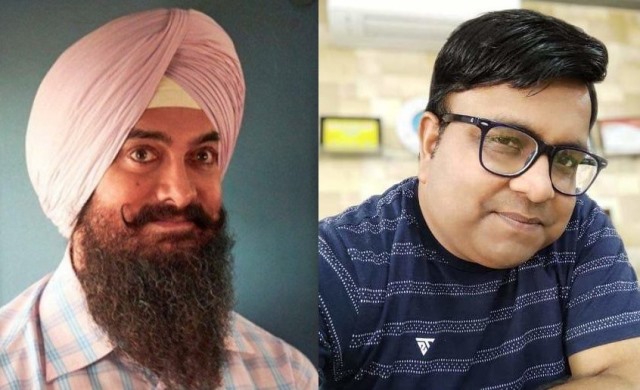 LOK ISSUES
LOK ISSUES
'Why Waste Time On A Remake When You Can Watch The Original'
Aadesh Shukla, a movie buff in Lucknow, says his reason to ignore Laal Singh Chaddha is not because of the #boycott call; he is just not interested in a fake Forest Gump
I have seen the trailer of the latest Aamir Khan-starrer Lal Singh Chaddha on YouTube. Each and every shot seems to have been lifted exactly from the Academy Award winner Forest Gump. In scene after scene, Amir is blatantly copying Tom Hank's expressions and body language.
If anyone has seen the trailer of Laal Singh Chaddha, and feels impressed by the storyline, I would advise him or her to go watch the 1994 classic Forrest Gump and enjoy it in its original form. I am not going to spend my money on a remake for sure.
Also, Khan no longer has something new to often even in terms of his screen appearance. His acting as Laal Singh appears to be a mere extension of his roles in earlier films PK and 3 Idiots. Has he fallen short of new expressions, acts, and get-ups that he needs to constantly recycle his earlier roles in order to entertain viewers? He is becoming predictable and repetitive.
Also, this is not the first time Aamir is trying to punch above his class. In Thugs of Hindostan (2018), too Khan offered nothing new except copying Hollywood star Johnny Depp who immortalized the character of Captain Jack Sparrow in Pirates of the Caribbean series. Is Bollywood falling short of fresh ideas and borrowing scripts from Hollywood or the idea-rich south Indian movies?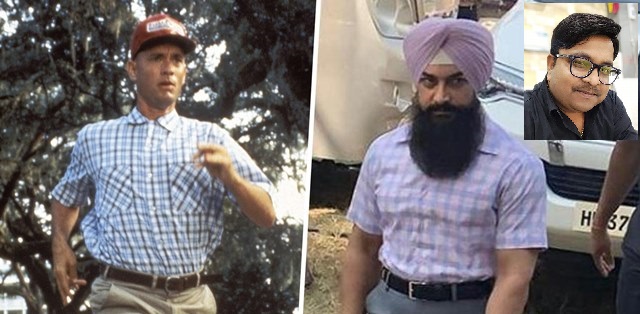 While my objections are merely to the 'copycat idea', I have noticed the recent social media trend #boycottLaalSinghChaddha. I feel these two factors, unitedly, going to dent the movie earnings. But it is his own past catching up with him. In this age of social media, what you publically remains in public domain.
ALSO READ: 'Those Upset With Kaali Know Little About Divinity'
Everyone remembers what Khan said sometimes back that his wife Kiran Rao (now ex-wife) was feeling unsafe in India and wanted to leave the country for a better future for her kids. Now many nationalist social media warriors are baying for his blood. A public figure must be cautious about what he is speaking at a public forum.
Amir knowingly filmed certain eye-catching shots in his previous films that were seen to be ridiculing Hindu Gods and questioning their practices and beliefs. Now all those scenes have been dug out and being presented on social media to pin him down. If you see the social media posts, they are also daring Aamir Khan to ridicule similarly other religions and face their wrath.
His co-star, Kareena Kapoor Khan also spoke about the boycott call by saying that they cannot compel or force the audience to come to the theatre. They can exercise the option to not watch their movies. This has been construed as arrogance and a backlash is in the offing.
Going by the mood of the netizens and the general viewers in my circle of friends and film buffs, Aamir's recent statements where he is 'pleading' the viewers to go watch the film and clarifying that he loves his country only show his guilt. Indeed, Aamir himself is aware of the hostile response building up.
As told to Rajat Rai