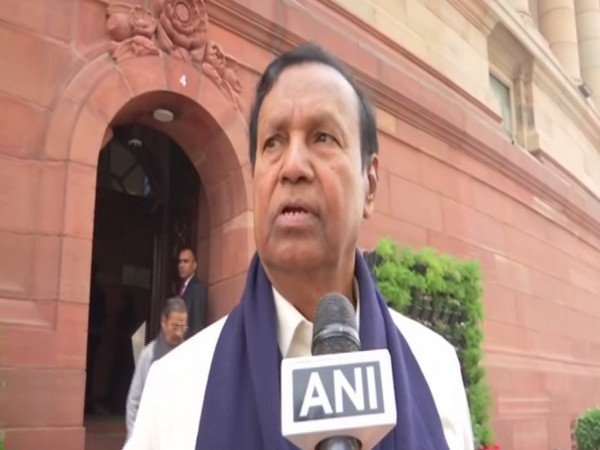 LM NEWS 24
LM NEWS 24
Will Chop Off Hands Of Anyone Who Touches Stalin: DMK's TR Baalu
DMK MP and former union minister TR Baalu made a controversial statement saying he will chop off the hands of whoever touches his party president and Tamil Nadu Chief Minister MK Stalin.
Speaking at an event organized in support of the Sethusamudram project in Madurai, the DMK leader spoke about his efforts for the project.
Baalu said, "I will chop off the hands of anyone who touches my party president and Chief Minister MK Stalin, or Dravidar Kazhagam chief K Veeramani. This is my dharma."
The DMK MP criticized the Bharatiya Janata Party (BJP) government at the Centre for halting the Sethusamudram Shipping Canal Project project. He said the Centre's decision to stop the project is like abruptly halting a train midway.
He alleged that the central government is halting the project without applying scientific or rational thinking and instead following religious lines. The DMK leader claimed the project would have now brought a profit of Rs 750 crore per annum.
Baalu said on many occasions compromised religious beliefs to complete development projects.
He said, "In my constituency, Sarasawathi Temple, Lakshmi temple, and Parvathi temple on GST were demolished. I only demolished all these three temples. I know I will not get votes but I also know how to get votes. My supporters even warned me that if temples were demolished, I will not get votes. But I told them there is no other way."
"I told the need a temple. I constructed better temples with better facilities. Like this, in many places, I have convinced religious beliefs and completed projects," added the DMK MP.
Earlier this month, the Tamil Nadu assembly passed a resolution urging the Centre to implement the Sethusamudram Project without further delay.
The resolution moved by Chief Minister MK Stalin, requested the Union Government not to delay the project as it is important for Tamil Nadu and the country's economic growth.
A grand waterway project straddling India and Sri Lanka, the Sethusamudram project proposes to connect the Palk Strait with the Gulf of Mannar. The project is seen as key to bringing economic prosperity to the state and the country.
Commissioned in 2005, the project came to halt in light of protests by rightwing groups claiming that the project may harm the 'Ram Setu' bridge, which is believed to have been built by Lord Ram to reach Sri Lanka.
The Sethasasamudram project included a proposal to minimize a ship's travel by almost 650 km, by making a canal in the Palk Strait.
Environmentalists and activists, too, protested against the project claiming it might pose a potential threat to the environment in Rameswaram, the southernmost tip of the country. (ANI)
Read more: http://13.232.95.176/