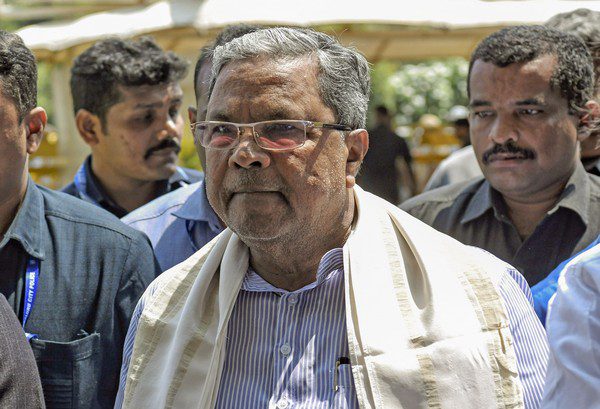 LM NEWS 24
LM NEWS 24
Will Fulfill All Poll Promises: Karnataka CM Siddaramaiah
Karnataka Chief Minister Siddaramaiah on Saturday said that there is no confusion regarding Griha Lakshmi and Griha Jyoti schemes, two among five guarantees which were promised in the Congress manifesto, and asserted his government will do what it had said.
Speaking to reporters in Bengaluru, CM asked how many promises were fulfilled by Prime Minister Narendra Modi.
Answering a reporter's question about the guarantee schemes, the CM said that we (the state government) would do what we had said (poll promises). "Prime Minister Narendra Modi had made many promises but how many of them had been fulfilled?," he questioned.
He said that he would be attending a program organized for party workers in his constituency to thank them. CM left for Mysuru later.
Legislators of Mysure and Chamarajanagar districts will be participating in the program, he said.
Earlier, CM Siddaramaiah announced that all five guarantees will be implemented in the current financial year at a cost of approximately Rs 50,000 crore every year.
"We had a long consultation. It will be given in this financial year itself," Siddaramaiah said earlier in the month.
The five 'main' guarantees, which Congress promised to fulfil after coming to power in Karnataka, were 200 units of free power to all households (Gruha Jyoti); Rs 2,000 monthly assistance to the woman head of every family (Gruha Lakshmi); 10 kg of rice free to every member of a BPL household (Anna Bhagya); Rs 3,000 every month for unemployed graduate youth and Rs 1,500 for unemployed diploma holders (both in the age group of 18-25) for two years (Yuva Nidhi) and free travel for women in public transport buses (Uchita Prayana). (ANI)
Read More: http://13.232.95.176/