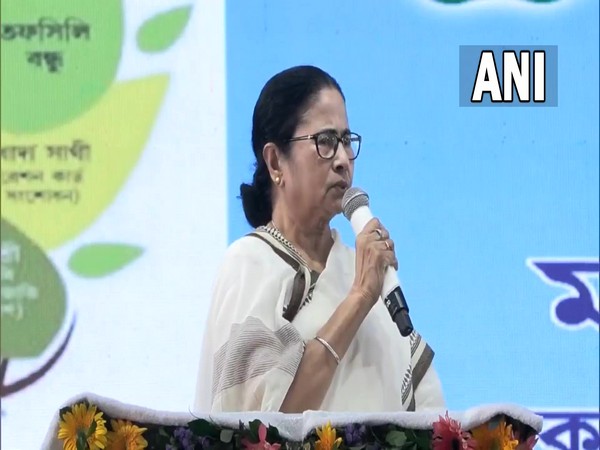 LM NEWS 24
LM NEWS 24
Will Not Allow Any Division Of Country: Mamata
West Bengal Chief Minister Mamata Banerjee claimed that some people are trying to divide the nation by pursuing the politics of hate and said that she is ready to give her life but "will not allow division of the country".
Addressing people after Eid UL Fitr namaz at Red Road in Kolkata, she said, "I'm ready to give my life, but will not allow any division of the country. We want peace in Bengal. We don't want riots. We don't want divisions in the country."
Hitting out Bharatiya Janata Party, CM said, "All I would like to tell you is stay peaceful, don't listen to anyone. A "Gaddar Party" with whom I have to fight and with agencies too. I have the courage to fight with them and I am not ready to move back."
Accusing the saffron party of trying to change the constitution of the country, CM Banerjee said that if democracy will go, everything will be ruined.
"If democracy will go away, everything will go away. Today Constitution is being changed, history is being changed. They (BJP) brought the National Register of Citizens (NRC). I told them that I will not let them do that," said WB CM.
Trinamool Congress National General Secretary Abhishek Banerjee also attended the event at Red Road.
Earlier, on the occasion of Ram Navami, several vehicles were set on fire after two groups clashed in Howrah. During the procession, the rioters vandalized public and private properties and set vehicles on fire. (ANI)
Read More: http://13.232.95.176/