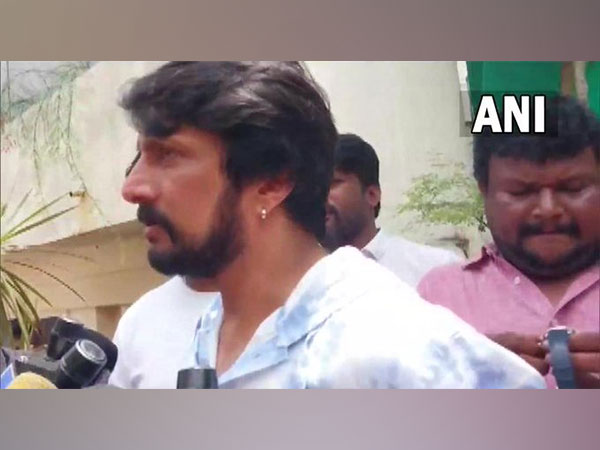 LM NEWS 24
LM NEWS 24
Will Only Campaign, Not Contest Assembly polls: Kichcha Sudeep
Kannada superstar Kichcha Sudeep on Wednesday said that he will campaign for the Bharatiya Janata Party in the upcoming elections in Karnataka and dismissed speculations that he will contest as a candidate.
Talking to reporters at the Bengaluru airport here, the actor said, "I will only campaign for the BJP, not contest the elections."
BJP sources had earlier said that the actor was likely to join the party today in the presence of Karnataka Chief Minister Basavaraj Bommai and other party leaders. Assembly elections in Karnataka are scheduled to be held on May 10.
Karnataka Transport Minister B Siramulu said that the BJP will benefit from the induction of the actor. "Kichcha Sudeep is a very popular leader, along with a popular actor. He is a very big artist in the whole country. His support to BJP will be of great benefit to our party".
The Karnataka minister added that the inclusion of artists and several leaders from other parties will go towards strengthening the party.
"JDS leaders and other artists are joining BJP one after the other. Our party is strong, but with their arrival, we will be even stronger. We will get 100 per cent votes for Karnataka this time," Siramulu added.
The minister also said there is "no" anti-incumbency in the State and BJP will return to power again.
"People have a lot of faith in our party. Prime Minister is leading the country our Bommai Ji is the chief minister here. So, people want the BJP government should come here also. There is nothing like anti-incumbency here, only the Opposition people keep talking about it because they have no work. But, we will come back to power once again," he added.
Meanwhile, police an alleged threat letter was received by Kichcha Sudeep's manager Jack Manju on Wednesday, after which the police registered a case in the matter.
According to the police, Sudeep's manager received a letter from an unknown person, threatening to release the actor's "private video" on social media.
The actor, meanwhile said that he will let the police handle the case. (ANI)
Read More: http://13.232.95.176/