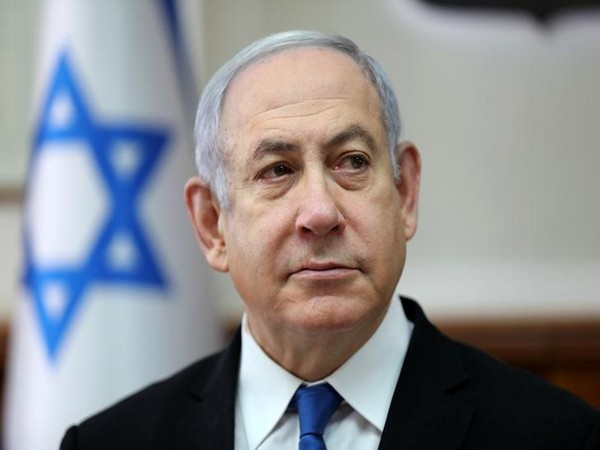 LM NEWS 24
LM NEWS 24
Will Restore Security To Citizens Of Israel: Netanyahu
As Israel's political-security cabinet convened late on Saturday to decide how to respond to Hamas' terror attack, Prime Minister Benjamin Netanyahu said the security to the citizens of Israel will be "restored" and the nation will win.
A statement from the office of Israel's Prime Minister read that the Israeli cabinet also made a "series of operational decisions aimed at bringing about the destruction of the military and governmental capabilities of Hamas and the Palestinian Authority".
"We are embarking on a long and difficult war. The war was forced upon us by a murderous attack by Hamas," Israeli Prime Minister Benjamin Netanyahu said, adding, "The first phase ends at these hours by the destruction of the majority of the enemy forces that penetrated our territory. At the same time, we started the offensive formation, and it will continue without reservation and without respite until the objectives are achieved."
Netanyahu underscored that Israel wants to ensure that Hamas doesn't pose a threat to Israeli citizens or harm them in any way in the future.
"The goal is to achieve the destruction of the military and governing capabilities of Hamas and Islamic Jihad in a way that will preclude their ability and willingness to threaten and attack the citizens of Israel for many years," Netanyahu said.
"We will restore security to the citizens of Israel and we will win," the Israel PM, said, adding, "Among the decisions made by the cabinet are the stopping of the supply of electricity, fuel and goods."
In an unprecedented attack that few Israelis saw coming on the Jewish holiday of Simchat Torah on Saturday, Hamas fired thousands of rockets and sent dozens of fighters into Israeli towns near the Gaza Strip.
Israel launched "Operation Swords of Iron," striking a number of suspected Hamas hideouts in the Gaza Strip. Prime Minister Benjamin Netanyahu said Israel's response to the Hamas incursion will "exact a huge price" on the militant group.
Meanwhile, the toll from the deadly rocket and ground assault by Hamas soared past 300 people, with another 2000 reported to be injured in Gaza and Israel, The Times of Israel reported.
The Palestinian Health Ministry said 232 people were killed and 1,790 injured in Gaza. According to the Israeli Health Ministry over 100 people are dead and over 900 others injured.
Taking the top brass of the Israel Defence Forces (IDF) and the country's political establishment by surprise, Gaza's militant Hamas rulers attacked Israel by land, air, and sea.
Millions of Israelis in the country's south awoke to the searing sound of incoming rockets and the inevitable thud of impact. Air raid sirens wailed as far north as Tel Aviv. Israel's anti-rocket interceptors thundered in Jerusalem.
In an unprecedented escalation, armed Hamas fighters blew up parts of Israel's highly fortified separation fence and strode into Israeli communities along the Gaza frontier, terrorising residents and trading fire with Israeli soldiers. (ANI)
Read More: https://lokmarg.com/