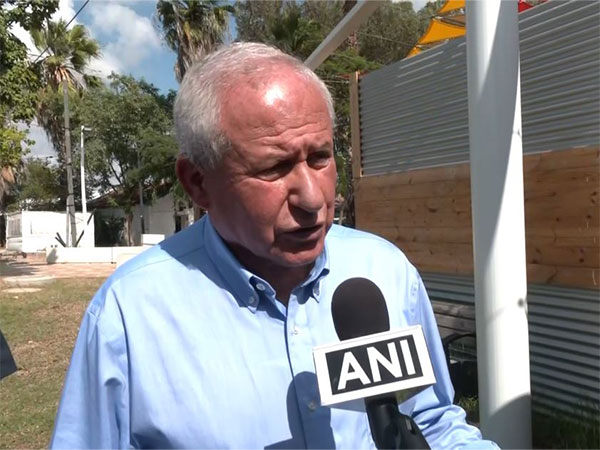 LM NEWS 24
LM NEWS 24
Will Target Hamas Like Human Animals During And After The War: Israeli Min
Israeli Minister of Agriculture and Rural Development, Avi Dichter said on Friday that the Hamas organisation have behaved like 'animals' and emphasised that his country will target Hamas like 'human animals' during and after the war.
"You don't need justification to fight against an organization like Hamas that have behaved like animals hunting other animals. It's not going to be to be stopped and we are not going to take it as something that was done, and that's it. We are going to target those animals, human animals, whether during the war or after the war, nobody is going to escape," he said.
While speaking with ANI, Israeli Minister Dichter claimed that Hamas and its associates were responsible for the explosion at the Al Ahli Baptist Hospital in Gaza and highlighted that the incident happened the day when the US President was scheduled to land in Tel Aviv.
He added, "Well, we all know that what happened in Gaza Hospital was a Palestinian job. It's not fully sure whether it was a rocket or a bomb launched by Hamas. This hospital belongs to Christian people. It's one of the single churches in the Gaza Strip."
He said further, "It's not a coincidence that it happened just on the day that the President of the US was supposed to come here and those who saw the movies understand. I must say I know something about it. That's not an event that happened from a bomb coming from an air strike."
Meanwhile, the Israel Defence Forces struck several Hezbollah sites in southern Lebanon overnight in retaliation for rockets and missiles fired into northern Israel, the military announced on Friday morning.
The IDF added that one of its drones killed a suspected terrorist inside Lebanon without elaborating.
Hezbollah claimed responsibility for a number of rocket attacks on Israel. One rocket hit a home in Kiryat Shmona, injuring three Israelis. Magen David Adom emergency responders said the victims were a 75-year-old man with moderate injuries, a five-year-old girl and a 30-year-old man who both had light injuries, Israeli News Agency, TPS reported.
Thursday also saw several incidents of gunfire from Lebanon. Israeli authorities began implementing plans to evacuate Kiryat Shmona, on the Lebanese border, to state-funded guest houses. The town has 22,000 residents. (ANI)
Read More: https://lokmarg.com/