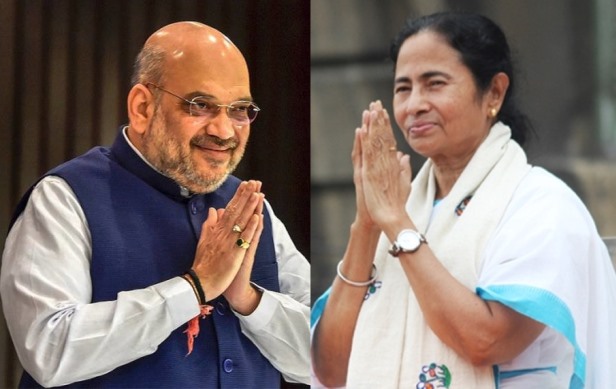 OPINION
OPINION
Winds in Bengal May Be Blowing Against Didi
The next big state assembly election after Bihar's will be in four states—Assam, Kerala, Puducherry, Tamil Nadu, and Bengal. In Assam, a BJP-led coalition is in power; in Kerala, it is a coalition of left parties rules; in Puducherry, a tiny union territory, it is a Congress government. But of those elections, the one that will be watched most keenly are the elections in West Bengal where for the second term, it is the Trinamool Congress (TMC) that is in power, led by its feisty chief minister, Mamata Banerjee, fondly called "Didi", by her supporters.
In the wake of the Bihar elections where the BJP-led National Democratic Alliance (NDA) has won the recent elections, the focus on what happens in Bengal has turned sharper. But first, a quick rewind on Bihar.
Although Bihar's incumbent government before the elections was an NDA one, it wasn't meant to be when the 2015 election results were announced. Then, it was the coalition opposed to the BJP that got the winning numbers. But, famously, after the Nitish Kumar-led Janata Dal (U) quit that coalition and crossed over to support the BJP, the tables turned and Nitish Kumar became chief minister of a NDA government in Bihar. Before this year's elections, there was much speculation about whether the BJP and Kumar would part ways (the latter has had a love-hate relationship with Prime Minister Modi and his party in the past). That did not happen and Kumar was sworn in as chief minister for a second term.
In Bengal, things are quite different. Ms Banerjee whose party won 222 of the 294 seats in the assembly in 2016 could look like she will contest the next elections, scheduled in 2021, from a position of strength. The Left parties in the state, which was run by a leftist alliance for more than three decades, have been decimated in the past decade—they have just 24 seats in the assembly—and the Congress with 23 fares no better. But all eyes are on the BJP. From virtual non-existence in Bengal, the nationalist party won 16 seats in 2016, and in recent years it has been trying to bolster and grow its support base in the state.
The BJP's main issues in its campaign will likely be charges of non-governance against Ms. Banerjee's government, and allegations that it has been overly appeasing minorities in the state. The BJP has been fanning these sentiments for a while in its efforts to garner voters. If elections in Bengal are held as scheduled (in May), there is barely five months left before voters cast their ballot. The BJP has already ramped up their campaigning. Home Minister Amit Shah, and the party's president JP Nadda have planned frequent visits to Bengal, to address rallies and strengthen the party's state-level organisation.
The thing that stands in favour of Ms Banerjee, however, is that unlike the BJP or other opposition parties in the state, in her (as the two-time chief minister), the Trinamool Congress has a face and, obviously, a clear chief ministerial candidate for the election. The BJP doesn't. At least not yet. But opposition parties, including the BJP, hope that anti-incumbency sentiments may finally begin to stir up against Ms. Banerjee and her Trinamool government.
Earlier this month, a small organisation, Crowdwisdom360 (it calls itself India's first Political Prediction Market) carried out small on-the-ground polls to get a feel of the political mood in Bengal's districts. Crowdwisdom360 claims that in the recently-held Bihar elections, its seat-level accuracy was 70%. In Bengal, its surveys appear to show that the BJP's dual messaging against the Banerjee regime (poor governance; and minority appeasement) has been working better than the incumbent government's absence of positive messages. Crowdwisdom360's surveys have shown that voters are unable to zero in on concrete reasons why they should vote for Trinamool candidates.
There are problems with such surveys, of course. First, there could be sampling errors that let biases creep in; and second, in India's electoral politics, things change sometimes quite mercurially. But even if such surveys are disregarded, the mood in Bengal as it heads for another election is quite different from what it was when Ms. Banerjee steered her party to victory for the second time in 2016.
There is discontent among rural voters, largely fuelled by what is perceived as minority appeasement; the COVID-19 pandemic has not helped matters; and the opposition's campaigns, particularly the BJP's, have been having an impact. In 2021, for Ms. Banerjee and her party, returning to power for the third time may not be a cakewalk.