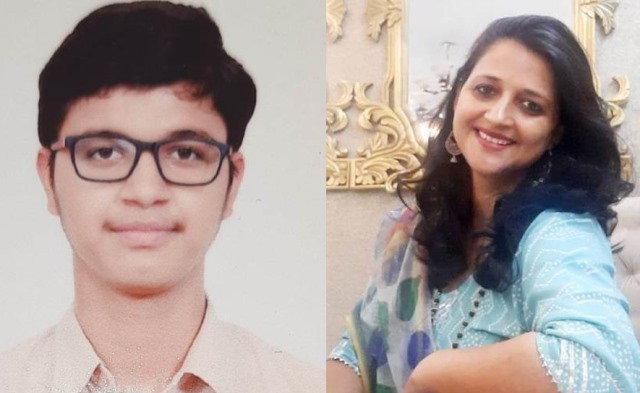 LOK ISSUES
LOK ISSUES
'Won't Send My Child To School Till He Is Fully Vaccinated'
Anita Jha (39) did not send her 15-year-old son, studying is Class 10, to his school in Faridabad when it reopened after a gap of several months. She narrates the reasons behind her decision
On August 1, 2021 we received a communication from my son's school that they were planning to reopen and asked us to convey if we would be willing to send our ward to the school. The notice also mentioned that the offline and online classes will continue simultaneously, and parent were free to choose any option.
I decided NOT to send my son to school.
The reason is simple: Saket, my son, is not vaccinated. I know virology experts say that even after vaccination, an infection may occur and we need to follow same prescribed precautions as earlier. However, the inoculation does provide the body a better ability to fight and defeat Covid-19 infection. And therefore a jab would have given us some assurance of our child's safety.
Having stated my reasons, I fully support the government decision to reopen schools. Nothing can compensate a physical classroom when it comes to inclusive learning. But, till the time Saket is fully vaccinated I don't want to take any risk. Some of my friends have chosen otherwise. In my son's class of 37 students, about one fourth have chosen to attend the school. To each its own; let this be a personal choice for every parent.
Some people may argue that if parents can take their children to shopping malls, outdoor parks and other public spaces, what is the harm in sending them to a school. My counter to them is: in all such cases, the children are under direct supervision of the parents while at school, the children, either carelessly or under peer pressure, may throw caution to the wind.
This is what happened when the schools reopened last time. Infections soared and the government had to hastily retract their decision. We should have learnt our lessons from that.
I do not doubt the preparedness of the school. Over the last few months, my son went to school for collection of some study material and he told me that proper social distancing was being maintained and in one class they were asked to sit leaving two benches in between. And since only class 9-12 are called, social distancing norms are easily maintained.
However, how does one keep a watch on the kids all the time? Even if a few children follow Covid-19 protocol, they cannot enforce similar pandemic-appropriate behavior on others in the absence of the teacher. We all know how teenagers are.
Besides, thanks to our access to high-speed Internet and other gadgets, I didn't see any challenges in my son's academic performance during online classes. In fact, there is now some self-discipline and improvement in his grades. If the purpose is taken care of by online class then why rush with offline learning in these uncertain times! Why can't we wait till the vaccination of children is also complete?
It is not only about maintaining precautions in school premises. Not every family can afford a personal vehicle to pick and drop the child from school and hence they have to end up taking a shared or public transport. This increases the risk manifold.
Already, there have been talks of a looming third wave and new variants of the virus that may infect young children too. That worries me. Of course, if the government makes attending schools mandatory, we would have no choice. But I sincerely hope that we make quick progress on vaccination of adolescents and only after that think of reopening schools.
As Told To Mamta Sharma