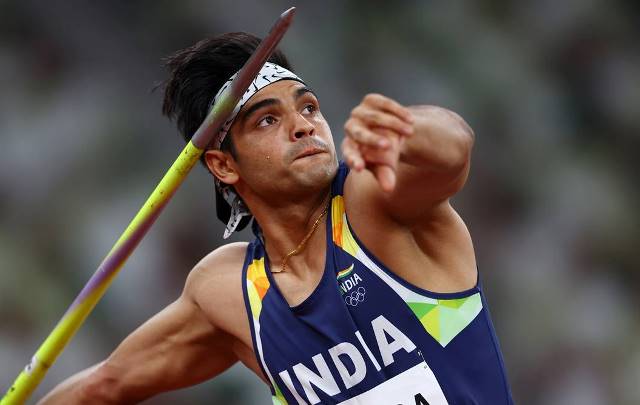 LM NEWS 24
LM NEWS 24
World Athletics C'ships: Neeraj Qualifies For Final
India's 'Golden Boy' Neeraj Chopra on Friday produced another sterling performance to seal his spot in the men's javelin throw final at the prestigious World Athletics Championships in Budapest, Hungary.
The World Athletics Championships 2023 is being held in the Hungarian capital of Budapest from August 19 to 27.
Placed in the Group A Qualifier, Olympic gold medalist Neeraj recorded a massive throw of 88.77m in his first attempt, breaching the qualifying mark of 83.00m.
Neeraj, who went into the championships as world's top-ranked javelin thrower, didn't take his second and third attempts. With this massive throw, Neeraj has also qualified for the 2024 Paris Olympics.
The qualifying cut of the Budapest 2023, the 19th edition of the world athletics championships, men's javelin throw competition final is set at 83.00 m.
Last year, the 25-year-old Tokyo Olympic medalist had won the silver medal at the World Championships in Eugene.
Neeraj has already won gold at the Olympics, Commonwealth Games and the Asian Games. He is also the Diamond League winner.
At least 12 players will be going into the final which will take place on Sunday.
Neeraj's compatriots DP Manu and Kishore Jena will be participating in Group B. Twenty-seven Indian athletes are competing in 15 events at Budapest 23. (ANI)
Read More: http://13.232.95.176/