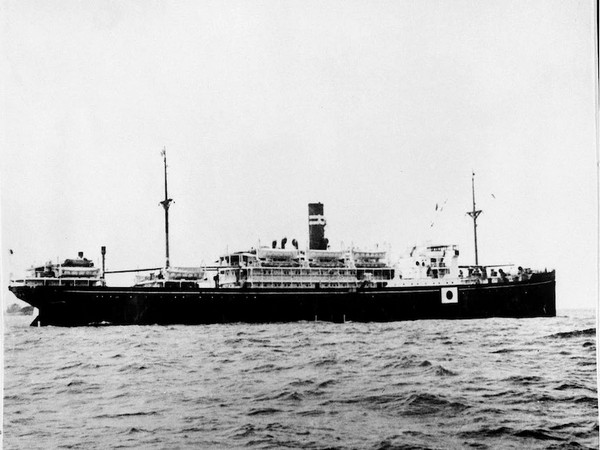 LM NEWS 24
LM NEWS 24
World War II Ship Found After 80 Years
A Japanese transport ship that sank during World War II with over 1,000 people on board has finally been found, reported Voice of America.
The wreck of Montevideo Maru, the Japanese ship, was carrying 850 prisoners of war and about 200 civilians, who were captured by the Japanese in Papua New Guinea in 1942. Not knowing, who was there on the ship, the ship was torpedoed by the USS Sturgeon, an American submarine.
Its sinking was initially heralded as a success by Allied forces before the identity of most of those onboard was finally revealed.
The wreck was found earlier this week in the South China Sea off the Philippines. The mission was a combined effort of the Australian Defense Department, marine archaeologists from Australia's Silentworld Foundation, and experts from the Dutch deep-sea survey company Fugro.
The search operation started earlier this month off the coast of the Philippines. Within two weeks, the positive sighting of the Montevideo Maru was made before the identity of the vessel was officially verified. It was the culmination of years of research and preparation by the search team.
According to VoA, almost 1,000 Australians died in the disaster.
The wreck was discovered on a mission put together by the Silentworld Foundation, which is dedicated to maritime archaeology and history and Fugro with support from Australia's Department of Defense.
The tragedy affected more than a dozen countries. There were victims from Denmark, New Zealand and the United States as well as Japan.
No items or human remains will be removed from the Montevideo Maru, reported VoA.
Reacting to the new discovery, Richard Marles Deputy Prime Minister of Australia, tweeted, "For more than 80 years, hundreds of Australian families have waited for news of the Montevideo Maru. This week, thanks to an extraordinary search effort, the ship's final resting place has been discovered."
"The 850 Australian service members on board were never forgotten. We will remember them," he added. (ANI)
Read More: http://13.232.95.176/