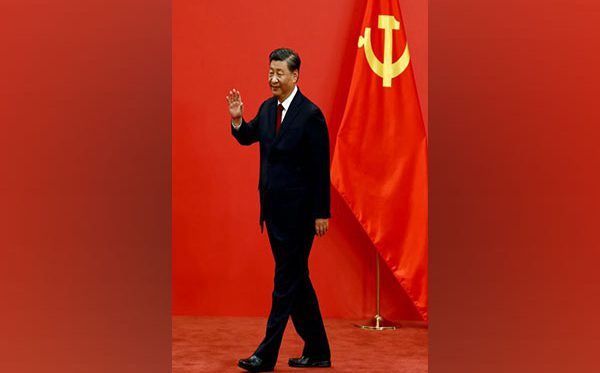 LM NEWS 24
LM NEWS 24
Xi To Skip G20 Summit In Delhi
Chinese President Xi Jinping is likely to skip the G20 Summit to be held in India next week, sources familiar with the matter in India and China have revealed, Reuters reported.
On Xi's behalf, Chinese Premier Li Qiang is expected to represent Beijing at the September 9-10 meeting in New Delhi, as per two Indian officials, one diplomat based in China and one official working for the government of another G20 country.
Spokespersons for the Indian and Chinese foreign ministries did not respond to requests for comment.
As per Reuters, the G20 Summit in India had been viewed as a venue at which Xi may meet with US President Joe Biden, who has confirmed his attendance, as the two superpowers seek to stabilise relations soured by a range of trade and geopolitical tensions.
Xi last met Biden on the sidelines of the G20 summit in Bali, Indonesia, last November.
One senior government official from India told Reuters that "we are aware that the premier will come", in place of Xi.
The sources in China, two of whom said they were informed by Chinese officials, said they were not aware of the reason for Xi's expected absence, according to Reuters.
The Chinese President has made few overseas trips since China abruptly dropped its COVID restrictions. He, however, attended the BRICS Summit in South Africa last week.
Several G20 ministerial meetings in India ahead of the summit have been contentious as Russia and China together opposed joint statements which included paragraphs condemning Moscow for its invasion of Ukraine last year, as per Reuters.
Meanwhile, PM Modi had a conversation with Chinese President Xi on the sidelines of the BRICS Summit in which he highlighted India's concerns at the unresolved issues along the Line of Actual Control (LAC) in Ladakh with the two leaders agreeing to direct their relevant officials "to intensify efforts at expeditious disengagement and de-escalation".
Addressing a press conference on India's participation at the 15th BRICS summit, Foreign Secretary Vinay Mohan Kwatra said Prime Minister Modi had interactions with other BRICS leaders during the summit.
He said PM Modi in his conversation with the Chinese President underlined that the maintenance of peace in the border areas and observing and respecting the LAC are essential for the normalisation of the India-China ties. (ANI)
Read More: http://13.232.95.176/