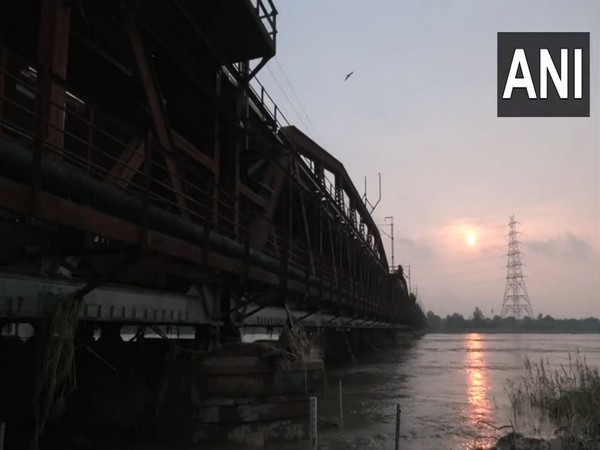 LM NEWS 24
LM NEWS 24
Yamuna Level Goes Down Below Danger Mark
The water level of the Yamuna River went down below the danger mark on Wednesday morning.
It was recorded at 205.25 meters at 6 am today against 205.35 meters at 7 pm yesterday. At 3 pm yesterday, it was recorded at 205.26 meters.
A "slight rise" was recorded in the water level of the river on Monday due to rains that lashed some areas of Haryana on Monday.
The danger mark for the river stands at 205.33 meters. The Yamuna River in Delhi crossed the danger mark at 5 pm on July 10.
Meanwhile, the Indian Meteorological Department, on Tuesday, predicted rainfall in Delhi and several parts of the national capital region.
On the other hand, several parts of the National capital continue to grapple with water logging and a flood-like situation. Rain lashed several parts of Delhi on Tuesday.
Meanwhile, as the situation is gradually getting back to track in Delhi, the State Government has lifted the ban on entry of heavy vehicles into the national capital, effective from today.
"Considering the improvement of the flood situation and descending water level of Yamuna River, it has been decided by the competent authorities to withdraw all the restrictions imposed as per the orders on July 13th and 17th with effect from July 19th," read the official statement.
Earlier, in an order issued on July 13, the entry of heavy vehicles into Delhi was restricted from the Singhu border, Badarpur border, Loni border and Chilla border owing to waterlogging. However, heavy vehicles carrying food items and essentials were excluded from it.
Keeping in view the prevailing situation, the National Disaster Response Force (NDRF) has deployed 17 teams for rescue work in flood-affected districts in Delhi. 1606 people have been rescued. Moreover, 7241 people and 956 livestock have been evacuated by the NDRF teams. Further, pre-hospital treatment has been given to 908 rescued persons.
Around 26,401 people have been evacuated from the flood-affected low-lying areas of six districts of Delhi, out of which around 21,504 people are staying in 44 camps (including temporary relief camps as well as Pucca Buildings like schools, community centres). The rest of the evacuated people have shifted to the places of their choice like their relatives' houses or rented accommodations. (ANI)
Read More: http://13.232.95.176/