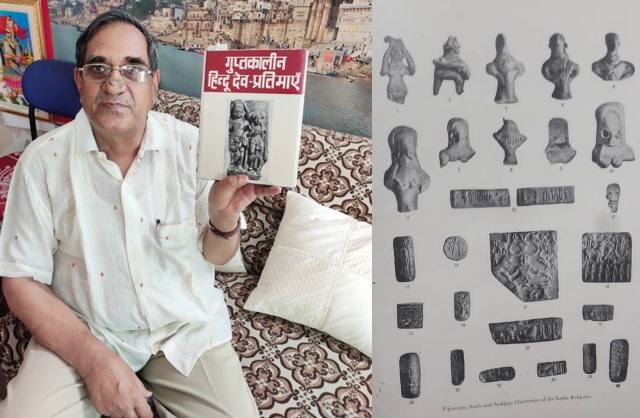 LOK ISSUES
LOK ISSUES
'Yoga Was Practised During Indus Valley Civilisation Too'
Dr Shi Bhagwan Singh, a doctorate in history from Banaras Hindu University, traces the origin of Yoga through postures found at Indus Valley Civilisation excavations
Yoga is ancient, but how ancient it is? Many people ask when the Yogic postures were invented in India. The answer is not simple but evidences confirm its connection to Harappa and Mohenjo-Daro sites. Both the places were inhabited from 3300 to 1300 BCE, which means its over 5,000 years old, as per the records found so far.
Jhon Marshall, who helped in the excavation of Harappa and Mohenjo-Daro sites, had collected a series of evidences in form of statues from the sites and photographed them. When we study the photos and the idols of gods and goddesses thoroughly, we find that many of them are in Yogic posture, similar to the ones we follow today.
The most crucial evidence is the idol of Pashupatinath or Lord Shiva, recovered from the Harappan site. The posture of the idol is similar to the most common Yogic posture, which is still being followed. In the ancient Indian scriptures, Pashupatinath or God Shiva is considered as Adi Yogi, so if we connect the dots, we find that the Harappans were Shaivite and were aware of Yogic postures. This is an eye opening revelation which many people don't know.
ALSO READ: 'Yoga Helped People Stay Calm Amid Lockdown'
Still no direct link to any person has been found for origin of Yoga but the most crucial evidences are in form of idols recovered from the Harappan site. A series of idols of goddesses photographed and compared by John Marshall, are in Yogic postures. The postures are believed to be the same since over 5,000 years, and that is something to be proud of as an Indian.
The Harappa and Mohenjo-Daro people were Shaivaite and they spread across the Indian subcontinent. Despite a variety of language and culture, the source of divinity– God Shiva—is common across India. The Harappan civilization and Yoga had spread from Kabul to Kanya Kumari and from Baluchistan to Indonesia and Java-Sumatra before Islamic invasions in India. Traces of Yogic cultures can still be found buried in Afghanistan, Pakistan, Indonesia and other south-east Asian countries including Tibet and China.
Research for an exact answer for origin of Yoga is still on. Nobody knows who invented it, in which era it was invented and how. From the evidences we can connect it to Harppan civilization as of now but more excavation of similar or older sites can reveal more about Yoga.
(The narrator's doctoral thesis is focused on ancient Indian history and idol worshiping in Indian subcontinent)
As told to Deepti Sharma