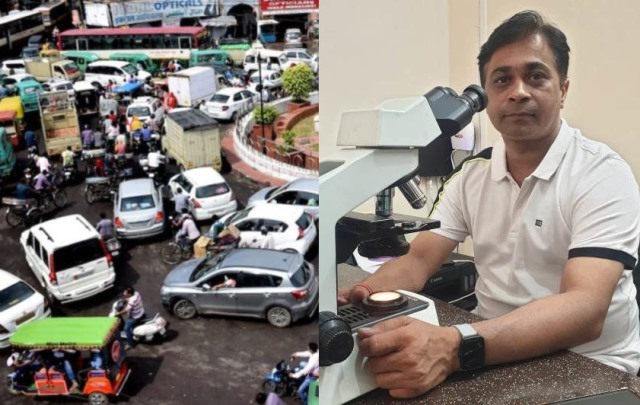 LOK ISSUES
LOK ISSUES
'Yogi Govt Crackdown On Traffic Mafia Laudable, But Will It Sustain?'
Manish Kumar, a physician in Lucknow, says the current drive against illegal parking and errant vehicles is appreciable but the Govt must sustain it
I am a medical practitioner living in Lucknow for over a decade. When I shifted here, the city roads were spacious. There was heavy traffic during peak hours but it was not difficult to manoeuvre. In the last few years, however, the traffic has completely run wild.
The newest menace to the city traffic is the e-rickshaw, battery-driven three-wheelers that hover on Lucknow roads and crossings like bees. Forget the allocated places for parking and stops, they apply brakes at will even in the middle of road, to fetch or drop a passenger. One of the reasons behind these unruly, untrained drivers is political patronage.
I remember how these e-rickshaws were distributed for free before the 2017 Vidhan Sabha elections. While Akhilesh Yadav distributed green-coloured rickshaws, Prime Minister Narendra Modi distributed bhagwa (saffron)-coloured right here in the Police Lines to lure voters.
In this light, I find the recent crackdown on not only e-rickshaws but illegal vehicle stands, parking and transport mafia by Yogi Adityanath government is a commendable action. I do not expect the road-users to come heel overnight but if the crackdown is sustained, it will yield results in the long run.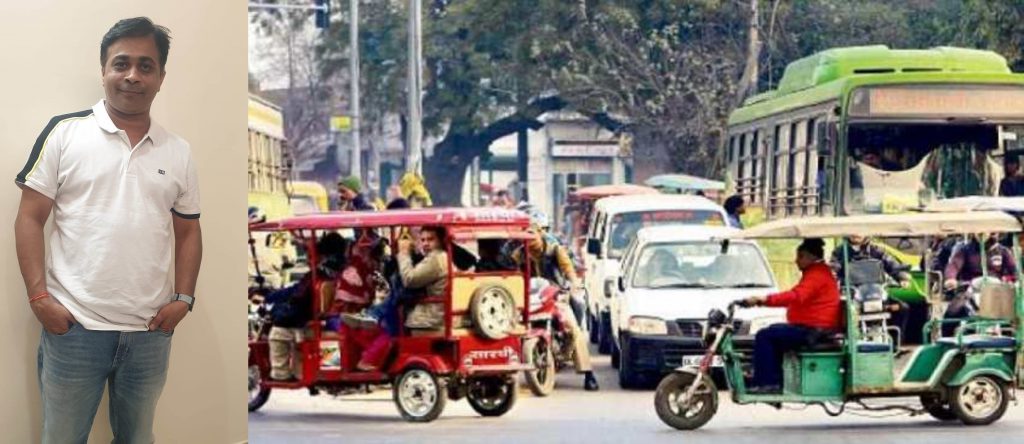 Name a locality in Lucknow, and you won't find a place to park your vehicle. Ironically, the genuine parking places at various localities remain empty (as they are not at an assessable distance) and the illegal parking are flourishing everywhere. They not only eat up the road space, create a traffic nightmare, but also cause a loss to the public exchequer.
I will recount a personal experience. I recently went to a market place and parked my car at a lot carrying a notice board that read: Lucknow Development Authority – Parking. The attendant also handed me a valid looking slip, duly printed with LDA badge. A couple of days later, I read in the morning newspaper that the same parking lot was removed by the city authorities for running illegally without any authorisation. Do you think it was possible without the involvement of the authorities concerned?
I saw a picture in newspaper recently of a police station which showed the premises jam-packed with vehicles. The caption read: The police station is full of confiscated vehicles, where will the cops park their vehicles? The picture accompanied a report of the drive against illegal parking and vehicles, mostly e-rickshaws plying illegally on the roads.
I remember such crackdowns are conducted intermittently but once the drive is over, things are back to square one. These drives should become a routine exercise and sustained. It is understandable that a guard cannot be put on all such points but the punitive action should be such that no one dares to cross the line.
As told to Rajat Rai