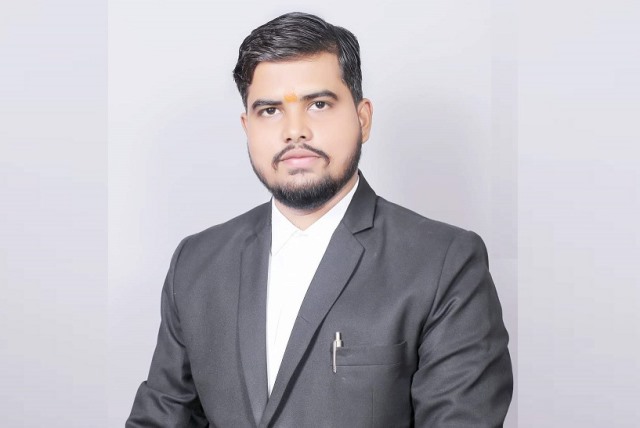 LOK ISSUES
LOK ISSUES
'Yogi Govt Tactics Can Break Samajwadis' Bones, Not Our Resolve'
Dilip Kumar Pandey, 27, president of Samajwadi Student Association, Mau, alleges that BJP won Uttar Pradesh by polarising people and manipulating EVMs
I have been associated with the Samajwadi Party for the past 10 years. I had joined the movement when I was just 18. A year after joining the party, in 2012, it formed the government in Uttar Pradesh under the leadership of Akhilesh Yadav ji. In those five years, he brought major developments in the state.
But all his development works were undone when the BJP came to power. The state has been set back by at least 25 years in terms of progress. In this election, we tried our best to win the people's trust. We aimed to bring back the glory to the state.
In our manifesto, we focused on youths, education, jobs and farmers. We wanted to corner the government on these issues in which they failed badly.
And the response we got during election rallies and roadshows was immense. A sea of the crowd that was turning up to listen to Akhilesh ji was the vindication of his popularity and the change people wanted to see.
We tried our best to win the elections but we failed. Probably, the BJP was able to polarise people on Hindu-Muslim issues. Or they managed to manipulate the EVMs. I don't see any consolidated reason that made us lose the elections. I also seriously doubt the neutrality of the election commission. The elections are no more fair in this country. The entire country witnessed how EVMs were illegally ferried in lorries and were captured by our workers. The BJP has manipulated the entire system.
But, this failure has not broken the SP workers rather strengthened us. We are Samajwadis. Sticks and stones may break our bones, but they will not be able to crush our determination. We work among the people and for the people. It's because of our continuous efforts, the party performed very well in the elections.
Our seats have gone up from 47 to 125. In 39 seats, which we lost, the vote margin was less than 2,000. Similarly, there were around 90 seats where the margin was less than 5,000 votes. The vote share of the party also rose from 22% to 32%. If you consider the postal ballots, 51.5 per cent of votes were cast in favour of the SP alliance.
We are now preparing for the general elections in 2024. The BJP has failed in every respect in governance at the Centre also. They can't control inflation, they don't have any foreign policy, China has intruded into our territory and this list goes on…
We believe that our leader Akhilesh Yadav ji will have a bigger role to play in the fight against the BJP at a country level.
Akhilesh ji has a vision for this country. When you meet him, you'll become his fan. We believe that he can pull this country out of the current problems.
As told to Md Tausif Alam