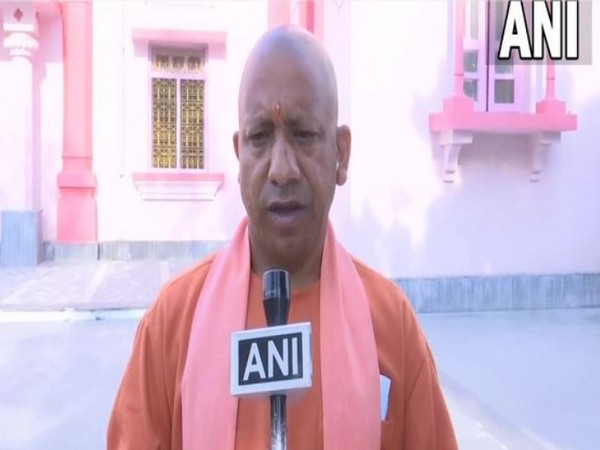 LM NEWS 24
LM NEWS 24
Yogi Hikes Kanya Sumangla Yojana To Rs 25,000 From 2024
Chief Minister Yogi Adityanath bestowed a significant gift upon the daughters of the state by announcing an increase of Rs 10000 in the amount of the Mukhyamantri Kanya Sumangla Yojana from 2024-25.
While addressing and interacting with the beneficiaries of the 'Mukhyamantri Kanya Sumangala' scheme at Lok Bhavan on Wednesday, the Chief Minister said, "Double Engine government is going to increase the amount of the Kanya Sumangala scheme from Rs 15,000 to Rs 25,000 from the financial year 2024-2025."
Baby Rani Maurya, the Minister of Women's Welfare, Child Development, and Nutrition, Pratibha Shukla, the Minister of State in charge of these issues, and other dignitaries attended the programme.
"This will make it easier for the daughters of the state to fulfill their dreams and become self-reliant along with being educated", CM Yogi said.
In the programme, Chief Minister Yogi said that initially, under this scheme, a package of Rs 15,000 was given in six phases.
"Starting next year, as soon as a daughter is born, an amount of Rs 5,000 will be transferred to her parents' account. Similarly, when the daughter turns one year old, Rs 2,000 will be transferred, when she enters the first grade, Rs 3,000; on entering the sixth grade, Rs 3,000; on entering the ninth grade, Rs 5,000; and if the daughter pursues a graduate, diploma, or certificate course, then an amount of Rs 7,000 will be transferred to her account," he said.
Furthermore, the Chief Minister stated that 16.24 lakh daughters are being benefited in the state through this scheme.
CM Yogi said that today is a very important day in the direction of taking PM Narendra Modi's 'Beti Bachao, Beti Padhao' program to a new height.
He stated, "The double-engine government believes that a daughter is a daughter. With that daughter, there shouldn't be any discrimination. She should get security, protection and opportunities to move forward."
As part of the program, a few beneficiaries of the Kanya Sumangala scheme tied Rakhi to Chief Minister Yogi and performed the traditional 'tika' ceremony on his forehead. In return, Chief Minister Yogi offered gifts and assured them of continued protection.
During the programme, the Chief Minister transferred a sum of Rs 5.82 crore to the accounts of 29,523 beneficiary girls. He also distributed cheques to ten beneficiary girls and their parents.
Ratna Mishra, (a beneficiary) said that this has boosted her self-confidence, and now she will be able to fulfill her dreams because of the Chief Minister.
While thanking the Chief Minister, Akshara Kushwaha, a student of class 10, said that this scheme has brought a significant change in the lives of economically disadvantaged girls like her.
Shivanshi Vishwakarma, shared her aspiration to study and fulfill her dream of becoming a teacher through this scheme, expressing her gratitude to Chief Minister Yogi. (ANI)
Read More: http://13.232.95.176/