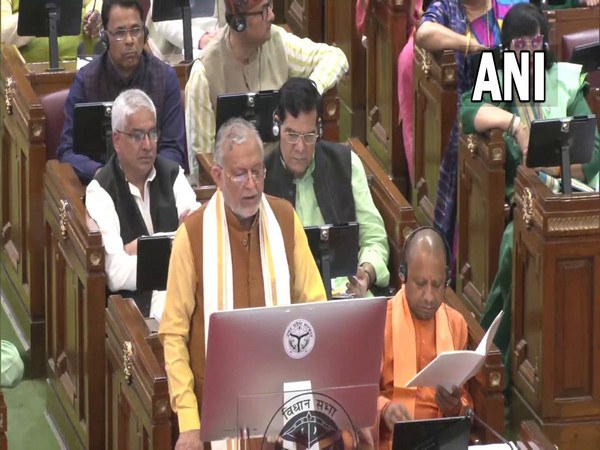 LM NEWS 24
LM NEWS 24
Yogi Presents Rs 6.90L Cr Budget For 2023-24
Uttar Pradesh government on Wednesday presented its annual Budget for financial year 2023-24.
State Finance minister Suresh Khanna, in his speech, pegged the total Budget size at Rs 6.90 lakh crore. In 2022-23, the state's Budget estimate was at Rs 6.15 lakh crore.
Uttar Pradesh is the largest state in the country with a population estimated at 24 crore. The state is also the country's largest consumer and labour market, with its contribution to the country's GDP estimated at more than eight per cent.
For the financial year 2023-24, the nominal rate of increase in Gross State Domestic Product (GSDP) is estimated at 19 percent, said Khanna, adding that the state's growth rate is encouraging in an era of likely global recession.
Among major budgetary allocations, the state allocated Rs 25,350 crore for Jal Jeevan Mission, hoping that all households will be covered with tap drinking water. Last year's allocation was Rs Rs 19,500 crore.
"By the year 2023-2024, a target has been set to provide pure and pure drinking water under Jal Jeevan Mission by providing functional household tap connections to all 2.26 crore households in the state," the Finance minister said.
Further, for Kanpur Metro, the first 9m- odd section of which is already operational, a further Rs 585 crore budgetary allocation has been made for the year 2023-24.
Prime Minister Narendra Modi in December 2021 inaugurated the completed section of Kanpur Metro Rail Project.
This 9-km long section of the Kanpur Metro links IIT Kanpur to Moti Jheel. The entire length of the Metro Rail Project in is 32 Km, with 2 corridors of which 13 kms will be underground.
For the Agra Metro project, Rs 465 crore has also been made available in the Budget.
Invoking the recent Global Investors Summit, which was attended by over 25,000 investors from across the globe, minister Khanna said, "I am happy to inform you that more than 19,000 Memoranda of Understanding (MoUs) worth about Rs 33.50 lakh crore were signed during the summit."
The investors' summit which came to a close on February 12 was the flagship investment summit of the Yogi Adityanath-led government. The mega event was aimed at bringing together policymakers, industry leaders, academia, think tanks, and leaders from across the world to collectively explore business opportunities and forge partnerships.
In the run-up to the summit, the state government held roadshows and meetings with investors in various countries and states to promote the state as a go-to destination for businesses and investments. (ANI)
Read More:http://13.232.95.176/