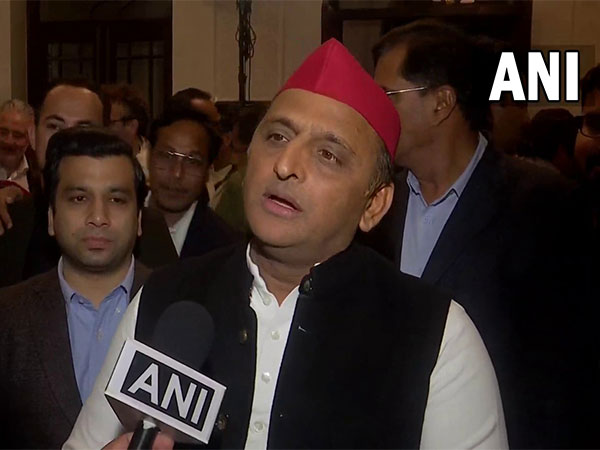 LM NEWS 24
LM NEWS 24
Yogi's Administration Is Battered By Criminals: Akhilesh
Former Uttar Pradesh chief minister and Samajwadi Party chief Akhilesh Yadav while attacking the Bharatiya Janata Party (BJP) said that Chief Minister Yogi Adityanath is busy being a star campaigner and his administration is battered by criminals.
"Criminal activities are happening in broad daylight but it is claimed that law and order are fine in the state. The public has also come to know that BJP has mastered the art of false propaganda," the Samajwadi Party chief said on Friday.
The government has nothing to show its work, so it is wasting its time by telling the works of the Samajwadi government as its own, he added.
"The situation of Jungle Raj is in Lucknow. Miscreants robbed a woman's chain at gunpoint in broad daylight in Krishna Nagar. Rs 13 lakh was looted from a businessman in the Kaiserbagh area. A contract worker extorted money from the girl in the name of a job and raped her. The miscreants looted the gold garland of an old man at Buddheshwar temple in Para," Akhilesh Yadav alleged.
Former UP CM further alleged, "On April 20, 2023, a teenager was raped by showing a pistol in the Antu police station area of Pratapgarh. The bus driver molested a BSC student returning from Chandausi after giving exams. In Meerut's Kankarkheda, miscreants dragged two sisters, beat them up and behaved obscenely. In Unnao, five BJP goons set fire to the victim's house as soon as she was released from jail for not withdrawing the rape case against a minor. In Triveni Enclave located at Tajganj in Agra, Saresham Inspector's daughter-in-law was looted after taking her hostage."
"These incidents are just for counting. Every day incidents of loot, murder, molestation and rape happen in the state. In most cases, instead of helping the victim, the police work to create pressure in favour of the criminal elements. Due to poor investigation and negligence in prosecution, all the criminals are left free. Law and order are badly messed up under the BJP rule," he said.
"Women and girls are unsafe. The public is tired of all this. By teaching a befitting lesson to the BJP in the civic elections itself, she will write the advance script of the BJP's defeat in the 2024 Lok Sabha elections," Akhilesh Yadav said.
Uttar Pradesh Chief Minister Yogi Adityanath is a star campaigner in poll-bound Karnataka.
The Karnataka assembly elections are slated to take place on May 10, 2023, with the results being declared on May 13, 2023. All the 224 assembly seats will go to vote in a single phase. (ANI)
Read More: http://13.232.95.176/