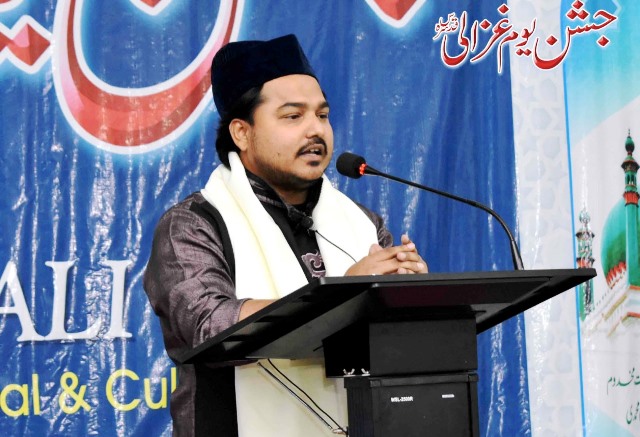 LOK ISSUES
LOK ISSUES
Zakir Naik Is A Disposable Tool For Elitist Islamic Leaders
Ghulam Rasool Dehlvi, a scholar of Islamic studies, says Qatar is the new supporter and sponsorer of Wahabism and Zakir Naik is merely a puppet
I don't know if Zakir Naik was officially invited to the FIFA world cup by Qatar. But even if he has been unofficially invited to this event, it clearly shows the risk of an ideological crisis in Qatar. After Saudi Arabia has wiped out Wahhabism from its land, it is Qatar which is breeding this radical thought. Since Zakir Naik is a preacher of Wahhabism, it should not surprise anyone that he was invited. It does not matter whether official or not.
Naik does not preach Islam as a religion of peace, love and harmony. He is preaching Wahhabi ideology in the name of Islam. You know that Qatar and Saudi Arabia are going through a lot of ideological and strategic disagreements. So, on the one hand, Saudi Arabia is giving up its adherence to Wahhabism and on the other hand, Qatar is taking the lead to support and sponsor it.
If you look at the geopolitical developments in the Middle East, you will come to know that there has been a conflict between the two blocks within the Middle East. There are two ideological blocks in the Islamic world. On the one hand, you have Saudi Arabia, UAE, Jordan and Egypt. These countries are trying to introduce a progressive, tolerant and accommodative Islam, and sometimes Sufi Islam also.
On another side, you have Qatar, Iran, Turkey, Pakistan, as well as Afghanistan. These countries are now championing the other side of Islam. Who was to support the Taliban first? It was Qatar. Qatar invited them. Qatar invited Talibani clerics as their honourable guests. They started the Doha dialogue. And basically, the Doha dialogue was a tool to legitimise the relevance of Taliban. Now Taliban has formed the government in Afghanistan, we could see that it would not have been possible without the support of Qatar.
ALSO READ: 'What Rushdie Did Is Shameful, So Is Violence Against Him'
Recently there was a report that says that "The Taliban invested heavily in the World Cup construction and the tournament was a golden duck. They were paid millions." Yes, of course, it was the US which came into the fray but Qatar is the facilitator. Qatar is playing the role of a facilitator of this Wahhabism, an extremist ideology that promotes political Islam.
Today if you look at what Erdogan has done in Turkey, if you ask any progressive Muslim in Turkey, he will tell you that Erdogan behaves like a despot. He is trying to be the supreme Islamic leader in the world. Zakir Naik is a tool in the hands of these elitist leaders in the Muslim world. This is all about power. Religion is being used as a tool.
In the FIFA episode, I would term it religious entertainment. Qatar has a newfound love for Wahhabism and Salafism. So if it needed some religious entertainment during FIFA, who would have been the obvious choice? Zakir Naik! And see the irony! Zakir Naik is strongly against entertainment. He calls films, culture, and new goods 'Haraam', which means completely forbidden in Islam. Even the sport in eyes of Zakir Naik is haraam. Then who invited him and why?
As told to Nityanand Gayen