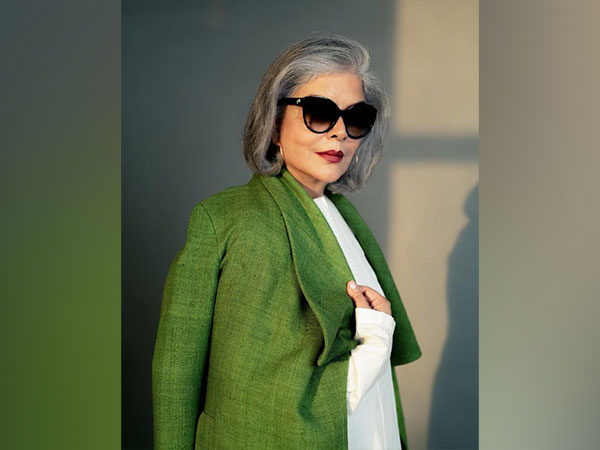 LM NEWS 24
LM NEWS 24
Zeenat Motivates Fans To Flaunt Their Greys
Veteran actor Zeenat Aman made her place in the industry in the era of the 70s and 80s with her style statement and bold looks. Even today, she keeps inspiring her fans with her thoughts and the way she carries herself at this age. Zeenat took to her Instagram handle to share a picture of her and said that this is her 50th post on Instagram, which is dedicated to those who are not hesitant or shy away from flaunting their grey hair.
She wrote, "Grey weather, grey hair… and a splash of colour to offset it all! I didn't intend for my grey hair to be a statement, but a statement it has become. In fact, yesterday I read a tweet by someone who said they know at least three people who have been inspired to stop colouring their hair since I made my Instagram debut! I thought this was a wonderful compliment. If embracing my natural hair is encouraging others to do the same, then I'm all the happier for it."
"So, with my 50th post on Instagram I want to celebrate all of you who are flaunting your beautiful silver hair! Please post a story of yourself (or your silver-haired loved one) and tag me in it. I'd love to share your pictures to my own stories. After all, life isn't black and white, it's grey!" she added.
Archana Puran Singh reacted and commented, "Lovvvvvve what you write Zee"
One of her fans mentioned, "Multiple generations of women are now inspired by a real role model instead of someone ephemeral. What a refreshing breath of air you've been ma'am. You remind me of my ma- she stopped colouring her hair 10 years ago and inspired everyone with her grey styling."
Another fan wrote, "Yes absolutely. Grey is beautiful. On my 40th when i had enough grey hair for friends to advise me to color my hair, I decided I am never going to color my hair and embrace all the sign of 'ageing'- greys, lines, receding hair lines with confidence. And I think I look fabulous!"
On the work front, the actress has given several hits such as 'Satyam Shivam Sundaram', 'Hare Rama Hare Krishna', 'Qurbaani', 'Dhund', 'Don', 'Manoranjan' and 'Yaadon Ki Baarat', was known for doing unconventional roles in her era when many actresses are reluctant to take up those characters. (ANI)
Read More: http://13.232.95.176/