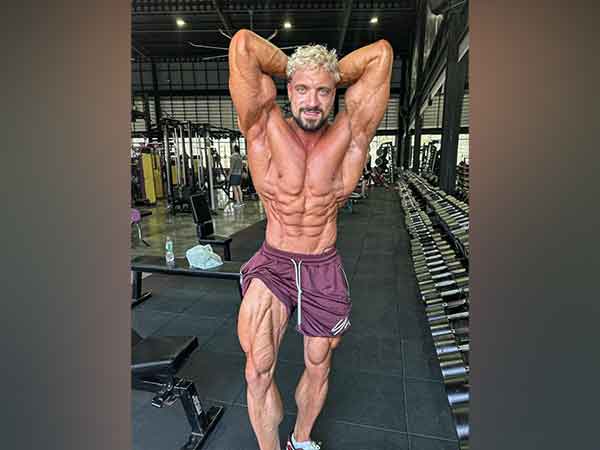 LM NEWS 24
LM NEWS 24
Bodybuilding Star Jo Lindner Passes Away At 30
German fitness influencer, Jo Lindner, popularly known as Joesthetics, passed away on Friday at the age of 30 due to an aneurysm.
According to Page Six, a US-based media outlet, he passed away days after complaining about pain in his neck, his girlfriend, Nicha, shared via Instagram on Saturday.
She penned down a long note which reads, "Jo is the best place everyone. Yesterday his past away by aneurysm .. I was there with him in the room.. he put on the necklace in my neck that he made for me ..than ..we was just lay down cuddle..waiting the time to go meet Noel at the gym at 16.00 ..he was in my arms.. than this is just happening too fast.. 3 days ago he kept said that he pain his neck.. we not really realize it… until it too late."
Jo Lindner enjoyed a massive fan following on social media with approx. 8.9 million followers on Instagram and was known for posting about his workouts, meals and training routines.
"At this moment I couldn't write anything much. Trust me this man is more than what you ever know.. he so sweet kindness strong and HARD WORK MAN and loyalty and honesty smart. And he is the believer in EVERYONE. specially ME he believes in me that I could be better and be someone in this world. When everyone else just laugh about it, His think a lot about what to POST and CARE a lot about every comment and everyday after he posted he just in his room reply all the comments him self … he put a lot of work to be motivated to his fan EVEN sometimes he feel not so motivation . but he can't rest or GIVE UP. Because he knew 8 million people out need this from him," the caption further reads.
Meanwhile, fellow bodybuilder Noel Deyzel shared a photo of himself and Lindner on Instagram, which he captioned, "Rest in peace Jo. I love you man," reported Page Six. (ANI)
Read more:http://13.232.95.176/