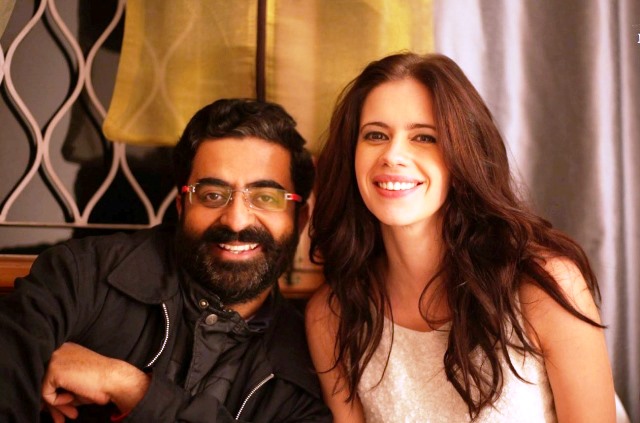 LOK ISSUES
LOK ISSUES
'Censorship on Cinema Won't Work, Viewers Must Exercise Their Discretion'
Prashant Sehgal, an independent filmmaker, shares his views on the government directive on censoring language and content on OTT platforms. His views:
The entire issue of the content and language censorship began with the release of Gangs of Wasseypur. It was one of the earliest films that had foul language and objectionable scenes and it ended up getting an 'A' certificate.
Things changed drastically in a post-Covid world. The audience was suddenly introduced to the OTT platforms that were earlier being watched only by a select audience. The channels had stopped airing the regular saas-bahu soaps because of no shoots happening at all for a considerable time and the people locked in their homes took refuge in the OTT series, documentaries and films. Suddenly, a whole new world of realistic cinema and the visual medium opened to them.
And the audience shifted from television channels to OTT because it aired content that was relatable, closer to life, dialogues were in everyday spoken language replete with jargon, Hinglish, gaali and stuff. The foul language and objectionable content by way of narrative or story is what life actually is in rural and certain areas and states. It is characteristic to the dialect that they speak. This is with regard to the Indian content.
The international series from across the world have sexual content and nudity which is not a taboo in the West. Violence, gore and horror have no bounds on OTT. With subscription, entertainment on OTT is streamed on phones also. But how can you censor it? Can you actually stop people from watching porn? Everyone has a mobile these days and data is ample. Everything objectionable is on the internet. Can you censor that?
ALSO READ: 'Find Ways to Counter Propaganda Cinema, Not Ban It'
It's not possible. The audience has the right to discretion. Each and every series on OTT has a disclaimer plus the genre is detailed and potentially objectionable content is clearly indicated at the beginning of each episode. The audience today is educated, intelligent and aware and censorship will not work for such platforms. They will lose their authenticity and the audience will lose interest.
For the Indian shows as well, the audience is now global. All this censorship debate will not sit well with them. The OTT platforms have high revenues coming in. Every film released in theatres now is on OTT within no time. Plenty of themes and subjects that were not talked about earlier are now all over OTT by way of offbeat films, short stories, documentaries, series or feature films. There's a whole world to explore on these platforms. Why ruin good content with unnecessary restrictions.
So much control is not possible in today's time. OTT is more a reflection of the society, how it exists and behaves today. You put this in a cupboard, some other platform will come up. We need to teach the audience that they have the freedom to choose but they must learn to choose correctly. Children and young adults also need to be made more aware of when and what to watch.
(The narrator last year produced Mantra, a feature film with Rajat Kapoor, Kalki Koechlin and Adil Hussain)
As told to Deepa Gupta