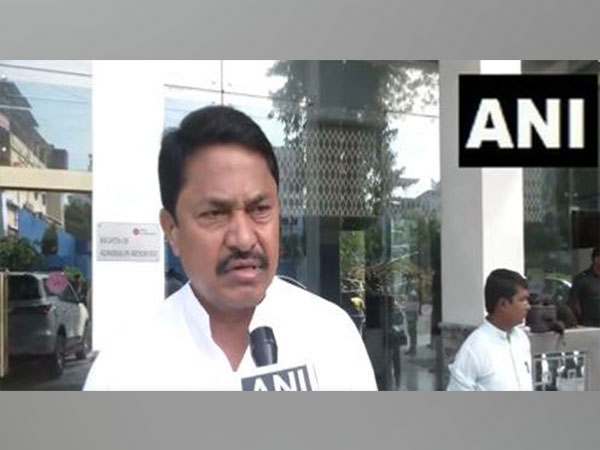 LM NEWS 24
LM NEWS 24
Cong Distances Itself From Udhayanidhi Stalin's Sanatan ant
Seeking to steer the Congress away from the statement of DMK leader Udhayanidhi Stalin, equating Sanatan Dharma with "mosquitoes, dengue, malaria and corona", the party's Maharashtra chief Nana Patole on Sunday said the partner in the DMK-led ruling coalition in Tamil Nadu doesn't believe in hurting any religious sentiments.
Addressing a conference in Chennai on Saturday, Udhayanidhi, the minister for Sports and Youth Affairs in the Tamil Nadu government, railed against Sanatan Dharma, saying, "Few things cannot be opposed, they should only be abolished. We can't oppose Dengue, mosquitoes, Malaria, or Corona, we have to eradicate them. In the same way, we have to eradicate Sanatana (Sanatan Dharma). Rather than merely opposing Sanatana, it should be eradicated."
Speaking to ANI on Sunday, Patole invoked Dalit icon BR Ambedkar's 'Sarva Dharma Sama Bhava' (all religions are the same) remark, saying, "Our stand is clear. The Congress neither comments nor believes in hurting anyone's religious sentiments."
"We can't take the onus for someone else's statement. But our position has been clearly articulated," the Congress leader added.
Significantly, the Congress and the DMK are also partners in the Opposition alliance — Indian National Democratic Inclusive Alliance (INDIA).
In a scathing retort to the DMK leader over his remarks, the BJP's state chief K Annamalai took to his official handle on X to post, "The only resolve that the Gopalapuram Family has is to accumulate wealth beyond the State GDP. Thiru @Udhaystalin, you, your father, or his or your idealogue have a bought-out idea from Christian missionaries & the idea of those missionaries was to cultivate * like you to parrot their malicious ideology."
Taking a further swipe at Udhayanidhi, he posted, "Tamil Nadu is a land of spiritualism. The best you can do is to hold a Mic in an event like this & rant out your frustration!"
"Echoing his sentiments, the BJP's IT cell head, Amit Malviya, said the DMK minister was calling for "genocide of 80 per cent of the population of Bharat".
"Udhayanidhi Stalin, son of Tamilnadu CM MK Stalin, and a minister in the DMK Govt has linked Sanatana Dharma to malaria and dengue… He is of the opinion that it must be eradicated and not merely opposed. In short, he is calling for genocide of 80% population of Bharat, who follow Sanatan Dharma," Malviya posted on X.
Also linking the minister's remarks to the third meeting of the Opposition alliance in Mumbai, Malviya said the partners in the bloc should clarify if this was the refrain they agreed to at the huddle."(The) DMK is a prominent member of the Opposition block and a long-standing ally of the Congress. Is this what was agreed in the Mumbai meet?" the BJP leader added. (ANI)
Read More: http://13.232.95.176/