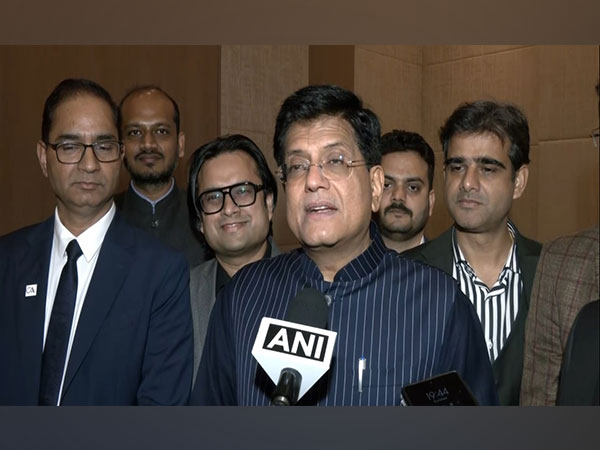 LM NEWS 24
LM NEWS 24
Indian Govt Considering Reducing MEP Of Basmati Rice: Goyal
Union Minister of Commerce and Industry, Piyush Goyal on Friday said that the government is seriously considering reducing the minimum export price (MEP) of basmati rice.
"We are very seriously looking at it. I have had many meetings with rice exporter associations in India. We have compiled the data on basmati rice exports to different parts of the world and different varieties of basmati rice. And we hope that very soon we'll be able to come up with a very fair price which all of the industry is very happy about," Goyal told ANI.
The government is likely to reduce the minimum export price (MEP) of basmati rice to USD 850/tonne from USD 1,200/tonne imposed.
On his UAE visit Goyal said, "Over the last two days, I've had the privilege of engaging with many Chambers of Commerce and professional bodies in the UAE…I had the honour of interacting with food importers and importers of food products from the entire region, Gulf region and countries as far away as Egypt, who also joined us for a very engaging interactive session."
Goyal is on his third visit to the UAE as Minister of Commerce and Industry in the last 2 years. This highlights the importance that India attaches to its economic and commercial partnership with the UAE.
He also added, "I have just concluded a meeting with my fellow chartered accountants who are present in the UAE in very large numbers and who play a very important role in maintaining the financial systems of the UAE…They have assured me that they will act as a living bridge between UAE companies and Indian businesses to promote trade and investments between the two countries."
Goyal also reacted to industry suggestion of APEDA office in Dubai and said, "I think it's a brilliant suggestion that emerged out of our engagements with the food importers in this entire region and I'm taking it with a very positive outlook."
During his visit, Goyal also met the Group Chairman & CEO of DP World, Sultan Ahmed Bin Sulayem.
Notably, Union Minister Piyush Goyal is on a two-day visit to the UAE. He co-chaired the 11th Meeting of the India-UAE High-Level Joint Task Force to boost investments between the two countries.
Elaborating on UAE's interest in investment in India, Goyal said that in the days ahead a significant flow of investments both in public markets and in the manufacturing and services sector will be witnessed adding, "Even moon is not the limit."
"While at one point in time, we would say the sky is the limit, I can say now even the moon is not the limit," Goyal told ANI.
Goyal was present during India and UAE's signing of a Memorandum of Understanding (MoU) on the cooperation in the field of Industries and advanced Technologies and both countries also signed an agreement for the National Payments Corporation of India's international arm to partner with UAE for developing a Domestic Card Stack similar to RuPay.
This MoU will facilitate the users of both the countries which would be as seamless as a domestic transaction using a beneficiary identifier (mobile number/VPA).
Goyal also met with CEOs of leading UAE companies Emaar, Sharaf and DP World in Dubai today and discussed their investment plans in India. He assured them of Government of India's commitment to facilitate UAE investments into India, the Ministry of Commerce and Industry said in an official release.
Earlier, Goyal interacted with leading food sector companies in the Gulf Cooperation Council (GCC) region and Egypt. Given India's pre-eminent role as the food security partner in the region, the meeting focussed on ways to promote greater trade and investments in the food sector between India and the GCC countries. Goyal's interaction also provided a platform for the industry representatives to share their insights and perspectives on building robust food sector cooperation between India and the region.
The Minister also met with leading Indian Chartered Accountants based in the UAE. The interaction focussed on enhancing the India-UAE relationship. The Minister encouraged the CA community to contribute to the 'Amrit Kaal' of India, a release said. (ANI)
Read More: https://lokmarg.com/