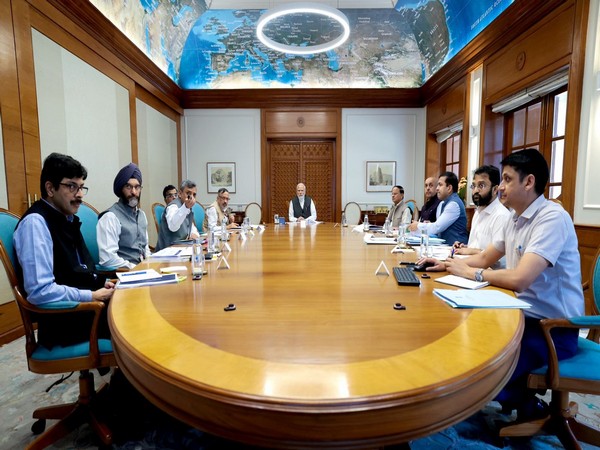 LM NEWS 24
LM NEWS 24
Modi Reviews Progress Of Announcements Made In His Red Fort Speech
Prime Minister Narendra Modi on Saturday held an important meeting to review the progress of announcements made by him in his Independence Day speech from the Red Fort.
In his speech, PM Modi had mentioned ensuring affordable credit for poor and middle-class housing. In line with this announcement, the Prime Minister reviewed the preparations to implement this announcement.
Also in his speech, the Prime Minister mentioned ensuring solar power for households and the meeting reviewed preparations to execute the scheme.
The Prime Minister had announced on August 15 that the government is coming up with a new scheme that will benefit families living in rented houses in the cities.
"The weaker sections who live in the cities face a lot of problems. Middle-class families are dreaming of buying their own houses. We are coming up with a new scheme in the coming years that will benefit those families that live in cities but are living in rented houses, or slums, or chawls and unauthorized colonies. If they want to build their own houses, we will assist them with relief in interest rates and loans from banks that will help them save lakhs of rupees," he said.
"If the income tax bracket for my middle-class families is raised from Rs 2 lakh to Rs 7 lakh, it benefits the salaried class, the middle class the most. Internet data was very expensive before 2014. Now we have the world's cheapest internet data. Every family's money is being saved," he added.
The Prime Minister also spoke of India's growing capabilities.
"During the coronavirus period, the world has seen our capabilities in the way India has propelled the country forward. When the world's supply chains were disrupted, when there was pressure on big economies, even at that time, we had said that we have to see the development of the world. It should be human centric and humane; that is when we will be able to find the right solutions to the problems. And Covid has taught us or has forced us to realize that we cannot do the welfare of the world by leaving human sensibilities," he said.
The Prime Minister had said that India's prosperity and heritage are turning into opportunities for the world today. .
"Today India is becoming the voice of the Global South. With India's participation in the global economy and the global supply chain and with the place that India has earned for itself, I can say with full confidence that the current scenario in India today has brought a guarantee of stability in the world. There are no 'ifs' or 'buts' now in our minds, or in the minds of my 140 crore family members, or in the mind of the world. There is complete trust," he said. (ANI)
Read More: https://lokmarg.com/