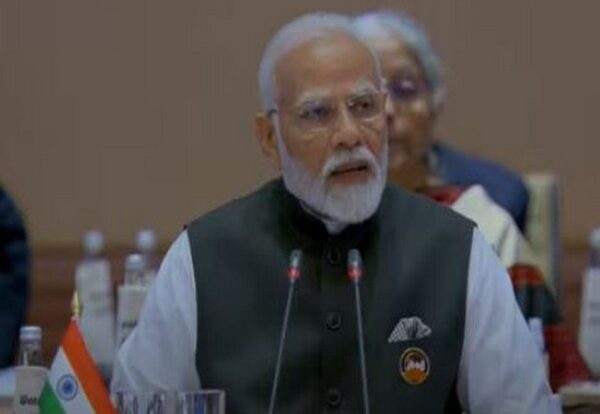 LM NEWS 24
LM NEWS 24
PM To YouTubers: Together, We Can Empower People
Prime Minister Narendra Modi on Wednesday said that all 'YouTube' content creators can contribute to bring about transformation in the lives of a vast population in the country and empower and strenghten individuals.
"Together, we can bring transformation to the lives of a vast population in our country. Together we can empower and strengthen many more individuals," the Prime Minister said while addressing 'fellow YouTubers'.
PM Modi was addressing YouTube Fanfest India 2023 on Wednesday. 
Calling the YouTube content creators as "My YouTuber friends", the Prime Minister said, "Since 15 years, I have also been connected to the country and the world through a YouTube channel."
He also boasted that he has subscribers in decent numbers.
Speaking about the Swachh Bharat Mission, the Prime Minister said that YouTubers have made cleanliness more "cool".
"Swachh Bharat became a big campaign in the last nine years. Everyone contributed to it, children brought an emotional power to it. Celebrities gave it heights, people in all corners of the country turned it into a mission and YouTubers like you made cleanliness more cool. Till the time cleanliness does not become India's identity, we won't stop. Therefore cleanliness must be a priority for each one of you," Modi said.
On digital payments, the Prime Minister asked his fellow YouTubers to teach people to make digital payments in simple language through their videos.
"Due to the success of UPI, India today has 46 per cent share in digital payments of the world. You should inspire more and more people of the country to make digital payments, teach them to make digital payments in simple language through your videos," he said.
The Prime Minister also asked YouTubers to make an emotional appeal to people through their videos to urge them to buy local products.
"You can promote them also through your work and help in making India's local turn global. Inspire others also, make an emotional appeal that we will buy the product that has the fragrance of our soil which has the sweat of a labourer or artisan of our country," he said.
Before signing off, Prime Minister appealed to all viewers to subscribe to his YouTube channel and hit the Bell Icon to receive all updates about him and his programs. (ANI)
Read More: https://lokmarg.com/