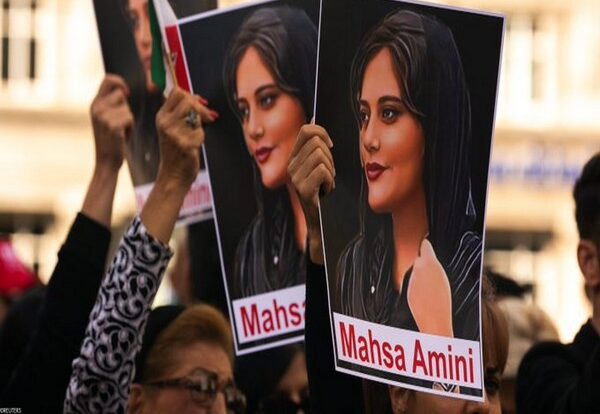 LM NEWS 24
LM NEWS 24
Protests Erupt In Iran On Death Anniv On Mahsa Amini
Protests broke out across Iran to mark the one-year anniversary of the death of Mahsa Amini, a 22-year-old woman who passed away while being held by Iran's morality police after being detained for allegedly not wearing her headscarf properly in September last year, reported CNN.
Mahsa was imprisoned for allegedly violating Iranian law about headscarves.
According to CNN, the protests took place in a number of Iranian cities, including the capital Tehran, Mashad, Ahvaz, Lahijan, Arak, and the Kurdish city of Senandaj.
Some demonstrators also shouted anti-Supreme Leader Ali Khamenei's death slogans.
As a show of force, the authorities stationed armed guards in various places, and Lahijan in the north saw images of police pursuing protestors, CNN reported.
Even as Saturday marked the first anniversary of the death of Mahsa Amini, a progressive Iranian woman who stood up against the draconian Hijab rule and whose alleged custodial death sparked furious protests, the Iranian authorities detained her father, CNN reported citing Iranian journalists and rights group. 
Amini, a 22-year-old Kurdish-Iranian woman, died last September after being detained by the regime's infamous morality police and taken to a "re-education centre," allegedly for failing to wear her headscarf properly.
According to an Iranian journalist, Amini's father, Amjad, was regularly summoned by the security officers in recent months following her daughter's death. "Today he was detained for a few hours," CNN reported, citing the journalist.
Amini's family visited her grace in the western Kurdish city of Saqqez on the eve of the one-year anniversary of her death, CNN reported citing IranWire.
However, following that day, Amjad was detained by the authorities for three to four hours with his son.
Moreover, Amjad's son was warned that he would be banished to a remote village if he encouraged people to attend Amini's death anniversary ceremonies, the report claimed.
However, Iranian authorities denied reports of Amjad's detention.
IRNA, Iran's local media outlet, described the reports as "false" in a Telegram post, according to CNN. Earlier, on Tuesday, Amini's uncle, Sada Aeli, was apprehended by the Iranian authorities, according to a member of her family and reports from the Human Rights Activists News Agency (HRANA).
Amini's death triggered the largest protests Iran had witnessed in years, turning into a larger social movement with demonstrators protesting the regime's treatment of women among other issues as well.
Earlier, on Saturday, over 20 Iranian individuals and entities connected to the harsh repression of protests after Amini's death a year ago were subjected to penalties by the Joe Biden administration on Friday, reported CNN.
The newest round of sanctions was in retaliation for Tehran's ruthless crackdown on the demonstrators, who took to the streets after Amini passed away while in the custody of Iran's morality police. (ANI)
Read More: https://lokmarg.com/