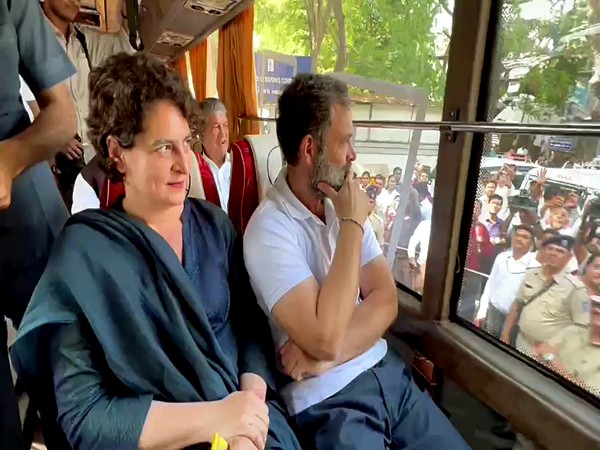 LM NEWS 24
LM NEWS 24
Rahul, Priyanka Set To Ignite High-Octane Campaign With Vijayabheri Bus Yatra
Congress MP Rahul Gandhi and General Secretary Priyanka Gandhi are scheduled to visit Telangana as part of their Vijayabheri yatra on Wednesday.
The leaders will commence their bus yatra, which will start from the historic Ramappa temple in Mulugu and conclude in Ramanujapuram between 5 pm and 6 pm.
Both leaders will respectfully present the Congress's six guarantees before Lord Shiva as part of their visit, followed by the launch of the Vijayabheri bus yatra.
Subsequently, both leaders will engage with women from the Mulugu and Bhupalpally areas to gain insights into their concerns.
During his three-day visit, Rahul Gandhi is set to conduct a series of public meetings and connect with labourers, farmers, and party members.
This visit by both leaders is expected to provide a significant boost to the Telangana Congress.
The Election Commission of India (ECI) on October 9 announced that the Telangana Assembly polls are scheduled to be held on November 30.
The counting of votes will be done on December 3, the poll body added.
Telangana is set to witness a triangular contest between the BJP, the ruling Bharat Rashtra Samithi, and the Congress in the upcoming assembly election.
In the previous Assembly election held in 2018, BRS managed to win 88 seats out of 119 and had a dominant vote share of 47.4 per cent. Congress came in a distant second with 19 seats. Its vote share was 28.7 per cent. (ANI)
Read More: https://lokmarg.com/