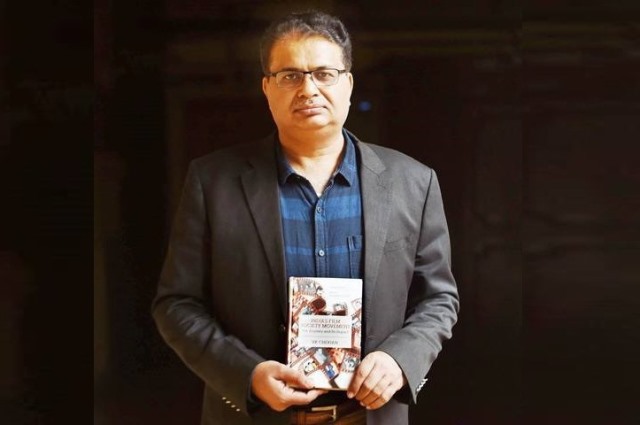 LOK ISSUES
LOK ISSUES
'Raids on NewsClick Are a Message by BJP to Dissenters Ahead of 2024 Polls'
VK Cherian, a Delhi-based journalist and writer, says the present regime wants to muzzle any critical media work to crush dissent. His views:
The raids on media portal Newsclick — this is indeed terrible. As for the charges, even the junior staff of NewsClick were woken up at 6:30 am in their homes and questioned, with politically leaning questions. A senior deskperson was asked about coverage of farm laws protests, Delhi riots etc. Their devices, laptops and mobiles, were seized.
And all of them got a feeling after the questioning that though they have not been arrested (only two are in police custody currently), they can be picked up by police — anytime. Even the contributors' houses were raided in the early hours and they were treated as employees of the media portal.
Indeed, I believe it is a ploy to muzzle the media before the Lok Sabha general elections of 2024. The message is clear: that the present regime will not tolerate any critical media work on them and they will go after anybody on one pretext or the other if they write news or opinion which the government does not like. Clearly, the freedom of speech of the media, as enshrined in the Indian Constitution, has taken a back-seat with this regime.
ALSO READ: Brazen Use of Central Investigation Agencies Is Unprecedented
The man in the Centre of the entire controversy is of Sri Lankan origin, an American Citizen, Neville Roy Singham. He carries the legacy of the aborted 'Trotskyite revolution' in the island nation in the 1970s and had his IT company operations in India and China. He has reportedly sold off his company and is now running few institutions to propagate 'Left ideology', which the present regime in India hates.
The fact that a nephew of the CPI (M)'s Polit Bureau is involved with Roy, the main funder of Newsclick, makes it easier for the present regime to discredit the Left movement in India. The New York Times article on his activities and alleged links with China has come in handy for them, as the money-laundering case in India against Newsclick did not lead the investigating agencies anywhere. And now they have made it into a political-terrorism related case.
The state of the media in India is pathetic since no established ones want to confront or criticize the ruling regime in Delhi — not even ask basic questions on current affairs issues and policies. If they dare to do so, not only the particular media-person will be targeted, but the entire organization would be under the scanner.
(The narrator has headed the financial public relations agencies such as Adfactors PR and Concept PR in New Delhi. He has also worked in the media with groups like Deccan Chronicle, Mathrubhoomi, The Hitavada, Amrita Bazar Patrika, Financial Express and The Hindu Business Line. He is the author of The Scam and the Rajas of the Money Market, Crisis of Corporate Communism — Politics of Murder in Kerala and India's Film Society Movement: Its Journey and Impact)
As told to Amit Sengupta