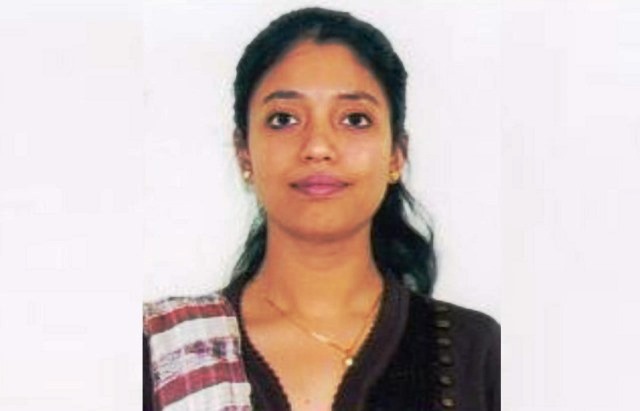 LOK ISSUES
LOK ISSUES
'Reservation Bill is First Step Towards Gender Justice & Equality'
Shweta Agarwal, a Chartered Accountant based in Lucknow, says the women's reservation law will lead to an environment of gender equality for coming generations. Her views:
In Hindu scriptures and belief-system, a woman symbolizes Shakti or cosmic energy. According to Indic theological discourse, judicious use of this Shakti manifests an all-round welfare of mankind. A society cannot be successful unless women have a strong voice and effective participation. It is in this light that I consider the Naari Shakti Vandan Vidheyak (Womens' Reservation Bill) as a historic step.
However, the fact that it took several decades for our political leadership to implement such a legal provision reflects poorly on our electoral college. I congratulate the Narendra Modi government that it showed the courage and will to take the women's reservation law to its logical end.
I am confident that besides increasing the representation of women in the Lok Sabha and State Legislative Assemblies, it will also help in bringing the issues related to women on public platforms. As half of the country's population consists of women, the reservation of 33 per cent will not only find a substantial representation in the assembly, but the voice of women will become more effective at the highest institutions of democracy. This recognizable share in political representation will also help in increasing their representation in other sectors of importance.
Though the votes of women play a decisive role in forming governments, they are often left behind when it comes to being elected to the legislature bodies. With the passage of this bill, it will be easier for women to take their concerns to Parliament and state assemblies, enabling us to actively participate in the country's progress.
ALSO READ: 'A Woman Footballer Still Freaks Many People'
Enhanced women representation in Parliament will prove to be a transformative move in upholding the right to participation for women and gender equality in India. This is an important step towards implementation of the sustainable development goals as well as India's obligations on various international platforms like the United Nations. For, if you empower a woman, you empower a family.
I was dismayed at the reaction of some of the political parties, especially the Congress, on the passage of this bill. On one hand they tried to steal the credit by calling it 'apna bill' and on the other they were cherry-picking provisions in it to criticize the ruling government. Now, it is raising questions about its implementation (the process will start after delimitation and population census). Little do they realise that it is this never-ending habit of opposing everything put up by the central government that exposes their real intent to the electorate.
There could be some drawbacks in the bill, which will crop up at the time of its implementation. But all such downsides can be fixed by bringing suitable amendments to the law with time. Let's at least start the process and put our best foot forward for half the population of the country. This is only the first step towards a journey which leads to an environment that has gender equality. This is not merely legislation, it is a tribute to the countless women who have enriched our nation with their sacrifices, resilience and contribution.
As told to Rajat Rai