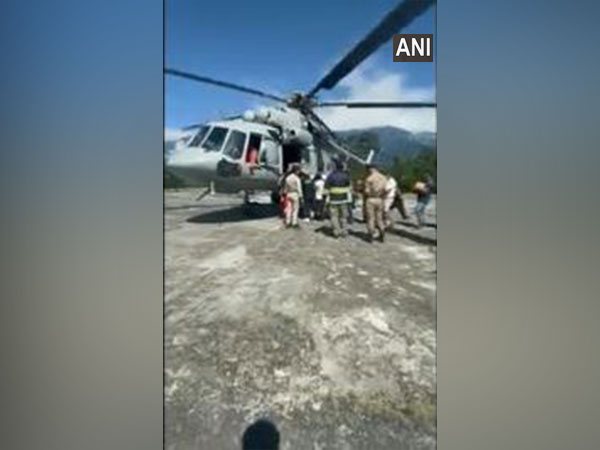 LM NEWS 24
LM NEWS 24
Sikkim: 176 Civilians Evacuated, Says IAF
The Indian Air Force evacuated 176 survivors on Tuesday, including 16 foreign nationals from the flood-hit state, an IAF official said.
The IAF also air-landed 9400 kg of relief material in the state, an official said.
The Indian Air Force has positioned its Mi-17 V5, CH-47 Chinooks, and Cheetah helicopters as part of the relief efforts in the flood-hit Sikkim to evacuate those stranded in remote areas and to drop essential supplies to areas that have been cut off, as per the IAF officials.
Sikkim suffered significant disruptions due to the recent flash floods that inflicted damage on footbridges, roads, and other infrastructure.
Amid the catastrophe in the northeastern state of Sikkim, following the Glacial Lake Outburst Flood (GLOF) in South Lhonak Lake creating havoc across the Teesta basin in Sikkim and North Bengal, a total of 523 tourists were left stranded in the Lachen village out of which, two suffered casualties, an official said on Tuesday.
"The situation in Lachen is too bad. Two people suffered casualties, the rest are safe…Due to the disconnectivity of the road, we can't travel…I would like to tell the tourists and their relatives to not worry since as per the state and central government's directions, most of them have been airlifted with the help of the army", said Samdup Lepcha, MLA, Lachen (Mangan) constituency. (ANI)
Read More: https://lokmarg.com/