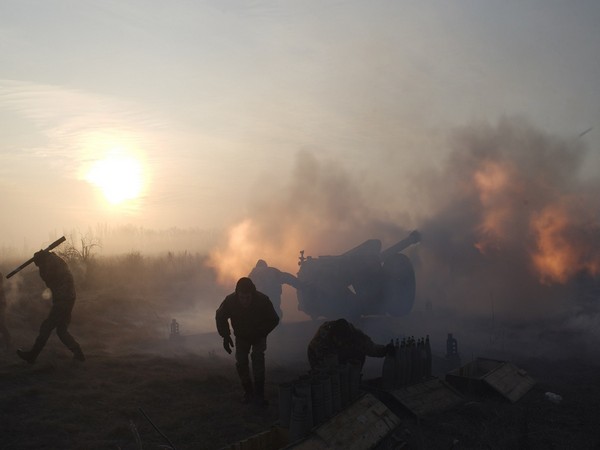 LM NEWS 24
LM NEWS 24
Ukraine Military Claims It 'Liberated' Village Near Bakhmut
In a major development in the ongoing Russia-Ukraine conflict, Kyiv has reclaimed the village of Andriivka near Bakhmut, CNN reported on Friday citing the Ukrainian forces.
The recapture of the village, south of Bakhmut, marks a symbolic and strategic victory for the Ukrainian forces, as per CNN.
"It's official: The Third Separate Assault Brigade has liberated Andriivka," the brigade announced Friday, claiming the Russian occupiers had been "smashed to pieces."
The brigade said fighting was ongoing and that its units "continue to consolidate their positions."
The Ukrainian and Russian sides have said that some of the most intense battles in the Bakhmut direction are happening south of the embattled city in the Andriivka area, CNN reported.
In another incident, Ukraine has claimed that the vessels it struck in an attack on a Russian naval base in occupied Crimea are beyond repair.
Andrii Yusov, a representative of the Defense Intelligence of Ukraine, said the landing ship Minsk and the submarine Rostov-on-Don had been destroyed in the attack. Both had been undergoing repairs at the time.
Notably, Ukraine has stepped up its missile and drone strikes on Crimea in recent weeks, as Kyiv officials have claimed they are intent on retaking the peninsula annexed by Russia in 2014, according to CNN.
Meanwhile, Ukrainian President Volodymyr Zelenskyy will visit US, next week as he sets to make the case for ongoing aid-related discussions for his country, reported Al Jazeera.
However, the details of his visit appeared in US media on Thursday afternoon, with anonymous government sources confirming his further plans.
According to Al Jazeera, Zelenskyy is likely to meet US President Joe Biden at the White House on Thursday and will make a stop at the Capitol.
Biden administration has asked Congress to provide USD 24 billion for Ukraine support, including USD 13.1 billion in additional military aid and USD 8.5 billion for humanitarian aid, reported Al Jazeera. (ANI)
Read More: https://lokmarg.com/